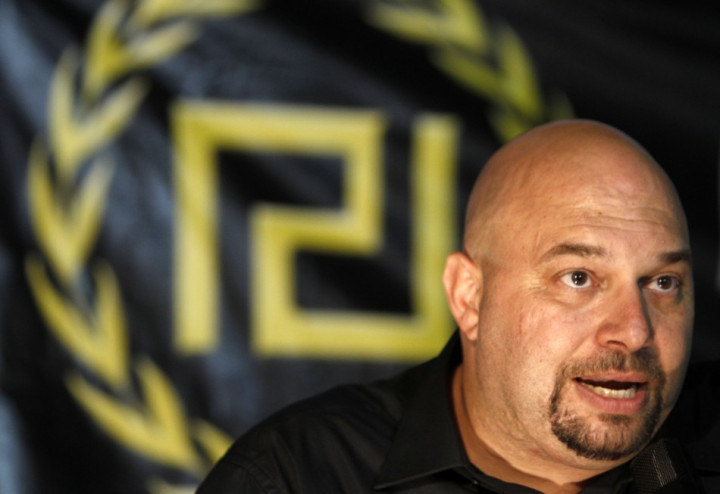 Outrage has flared in Greece following reports that the interior ministry asked local municipalities to provide data about the number of immigrant children in public nurseries, allegedly in response to a request from a neo-Nazi Golden Dawn MP.
Earlier this month, MP Ilias Panayiotaros demanded in parliament that interior minister Euripides Stylianidis produce exact figures regarding the number of immigrant children in kindergartens across the country, listed by county of origin.
Prior to the July elections in which Golden Dawn secured 18 parliamentary seats, Panayiotaros had threatened that, if Golden Dawn got into parliament, they would "carry out raids on hospitals and kindergartens and throw immigrants and their children out on the street so that Greeks can take their place".
Following Panayiotaros's request, numerous nurseries have reported receiving a fax from the interior ministry demanding information on the number of foreign schoolchildren they educate.
Several letters of protests have since been sent back to the ministry, and many municipalities have reportedly refused to provide the requested figures.
Officials in the city of Ierapetra, Crete, wrote to Stylianidis saying that they "will not hand over data of infants to neo-Nazis who openly threaten them," Greek newspaper Ekathimerini reported.
Unconfirmed rumours on the web assert that the ministry also demanded specific information about individual immigrant children.
However, Stylianidis has denied that the ministry ever asked for such information, saying that it was simply collecting general schooling statistics. The minister added that nationality is not a criterion of admission in Greece' public kindergartens.
Meanwhile, Golden Dawn has accused the "parrot media" of launching a false campaign against the party, specifically refuting claims that its members asked for the addresses of immigrant children and threatened to "beat minors."
The case follows a number of race-related attacks on immigrants and human rights activists by Golden Dawn extremists, with the alleged consent of police and authorities.
"There is a status of everyday fear among immigrants. There are episodes of racist violence and attacks against them every day and nothing happens," Harry Ladis, the lawyer of an anti-fascist demonstrator allegedly tortured by police told IBTimes UK.
Theatre Attacked: Video shows Golden Dawn MP "freed by police"
In the latest incident, members of Golden Dawn, together with religious activists, disrupted the opening night of the play Corpus Christi at a theatre in central Athens, preventing the performance from taking place.
Police intervened to disperse the demonstrators but some theatre-goers said theat, during the preceding skirmish, they were beaten in front of security officers' eyes, while police stood by.
"The police are next to us. I shout 'They're beating me, aren't you going to do something?' I move away so I can look on from distance. A well-known Golden Dawn MP follows me. He punches me twice in the face and knocks me to the ground. While on the ground, I lose my glasses. The Golden Dawn MP kicks me. The police are just two steps away but turn their back," journalist Manolis Vamvounis, who was at the play, wrote on Twitter.
A video of the incident on YouTube shows Golden Dawn MP Christos Pappas pulling a fellow demonstrator, arrested by security forces, out of the police van without encountering much resistance.
After the video emerged, police said they will prosecute Pappas - even though the MP was not directly named.
Corpus Christi, a playwright from US author Terrence McNally, depicts Jesus as gay.