Neo-Nazi Golden Dawn Supporters Attack Turkish Consul General Ilhan Sener
Greek right-wing thugs in Kavala smash up diplomatic car and jeer at Turkey's founder Ataturk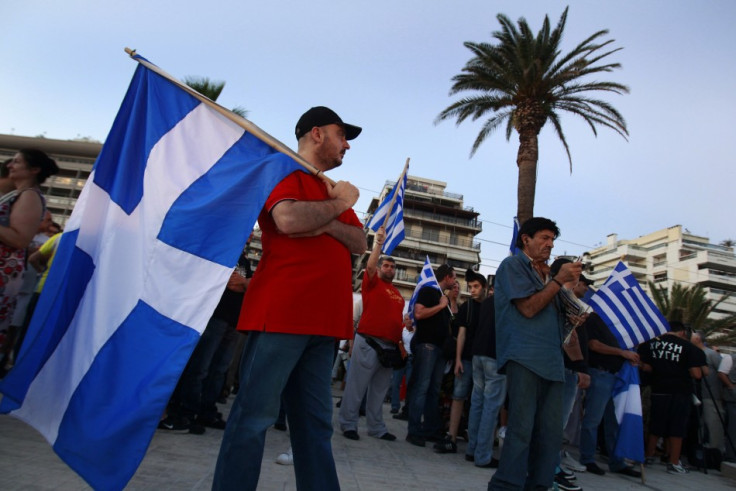 A group of neo-Nazi Golden Dawn members attacked the car of Turkish consul general to Komotini, in northeastern Greece, while he was in a meeting with the mayor of Kavala.
Turkish diplomatic officer Ilhan Sener was jeered by 30 far-right activists brandishing Greek flags as he arrived for the meeting with Kostas Simichis in Kavala, the second largest city in northern Greece.
As Sener tried to leave after the meeting, his car was surrounded by a small mob who kciked the vehicle and smashed windows. The Turkish consul managed to get away under police escort.
Sener played down the incident, saying he had received a good reception "from Turkish and Greek authorities alike".
"Such things will not break the friendship between Turkey and Greece," he said. "Our meeting with the Kavala municipality was about this in the first place. We were trying to find ways to have more Turkish citizens come and visit here."
He said he could hear abusive chanting against the founder of modern Turkey, Mustafa Kemal Ataturk, during the summit.
"We could hear them all through the meeting - things that I would not want to repeat," Sener said.
"These are a few Nazi sympathizers. They do not represent the Kavala municipality, they do not represent the Greek public," he said.
"Those who chanted swearwords about Atatürk should know that he was the strongest supporter of amicable bilateral relations," Sener added.
"Ataturk was nominated for a Nobel Peace Prize in 1924 - Greek leader Eleftherios Venizelos was the one who forwarded his name to the committee."
© Copyright IBTimes 2023. All rights reserved.