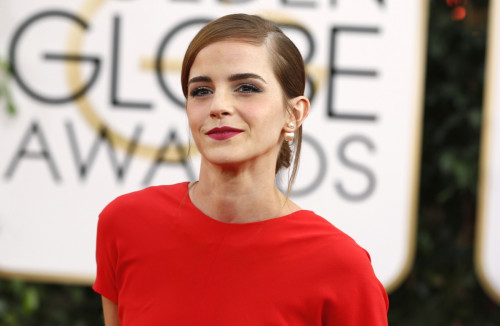 As much as the 2014 Golden Globes Awards was about honouring the best talents in American film and television shows of 2013, the awards was also about red carpet extravaganza.
This year, Radiant Orchid was the official colour of the red carpet gala.
According to fashion experts, Radiant Orchid inspires confidence and emanates great joy, love and health. It's an enchanting harmony of fuchsia, purple and pink undertones.
The colour permeated the red carpet at the 71st Annual Golden Globe Awards held at Beverly Hilton in California with quite a many stars descending upon the aisle in the themed colour.
Actresses such as Emma Watson, Lupita Nyong'o and Sarah Hyland made appearances in red, crimson and pink dresses. Watson wore black leggings under her unconventional red Christian Dior gown which was wide open from back.
Most of the actresses kept the theme colour in their gowns either as monochromatic dress or in prints or embellishments.
A pregnant Drew Barrymore, who was accompanied by her husband, literally sported Radiant Orchid colour mix with her white Monique Lhuillier gown decorated with an orange and pink floral pattern.
Being the first major televised award show of the season, Golden Globes' red carpet has been a trend setter for gowns and style for the entire year. To keep up with this fact, many actresses opted for exceptional colours as well.
Jessica Lange graced the red carpet in old Hollywood style velvet magenta dress and Kerry Washington in her white Balenciaga gown.
Metallics made an entrance in silver (Naomi Watts) and gray (Kate Beckinsale), while alongside these metallics, blood red, maroon, deep green (Olivia Wilde) and cobalt blue (Amber Heard) also were in vogue on the red carpet.
Some actresses also followed last year's colour, which was Emerald (as a symbol of growth, renewal and prosperity). They were Helen Mirren, who stunned in an all sequin, embroidered Jenny Packham gown, and Orange Is The New Black actress,Taylor Schilling.
Scroll down to view the gorgeous ladies of Golden Globes 2014 on red carpet.