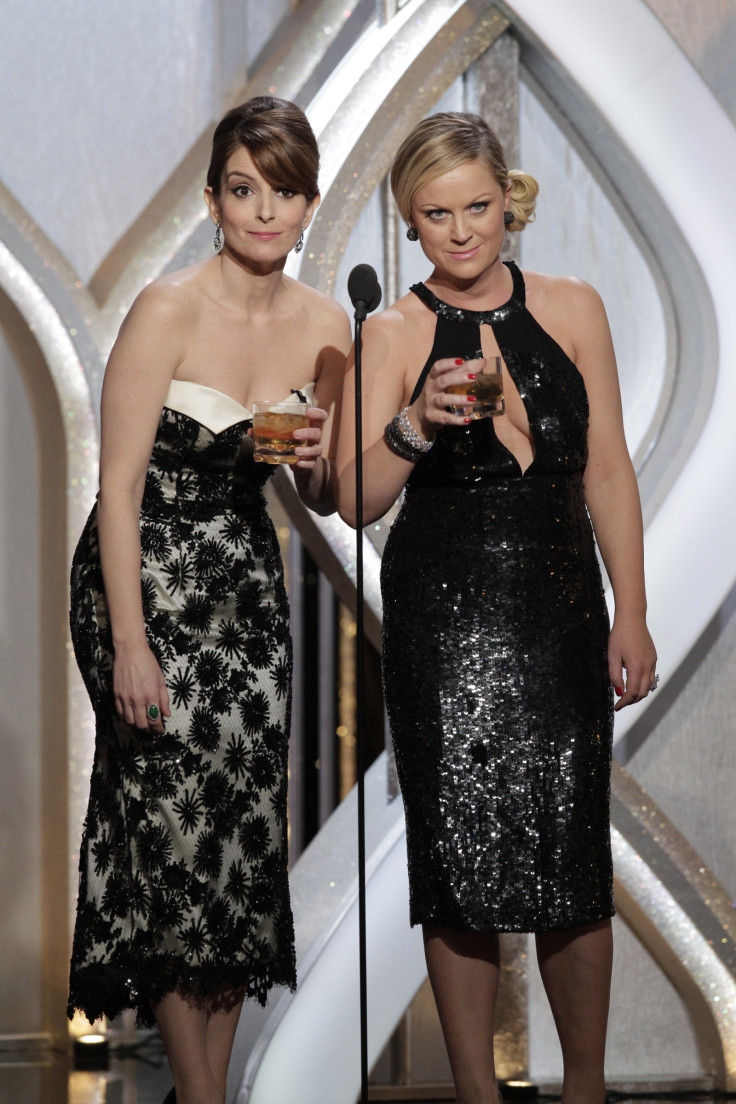 Golden Globe hosts Tina Fey and Amy Poehler promised fans risque Bill Cosby gags and the unapologetic duo made sure they delivered.
During their opening monologue, the actresses managed to make light of the shocking rape allegations that have blighted the Cosby Show creator in recent months.
Making reference to the musical Into the Woods, Poehler quipped, "Sleeping Beauty just thought she was getting coffee with Bill Cosby."
Fey than added: "Actually, I don't know if you guys saw this on the news today, but Bill Cosby has finally spoken out about the allegations against him. Cosby admitted to a reporter, 'I put the pills in the people. The people did not want the pills in them.'"
Although the presenters and comedians previously insisted that Cosby's legal woes were fair game, their timing had some audience members a little bit on edge. Jessica Chastain was notably shocked and appeared to cover her face in disgust.
And it seems the gasps, outrage and awkwardness spilled out onto social media.
But it wasn't all bad. Some viewers found the roasting of the 77-year-old entertainer accused of sexual assault and rape over three decades by 20 women hilarious.
Meanwhile, Fey and Poehler, who ended their three-year run as hosts, made sure to go out with a bang by making sure no celebrity was left unscathed.
Fey took aim at George Clooney, mentioning the actor's recent marriage to Amal Alamuddin, saying, "Amal is a human rights lawyer who worked on the Enron case, was an advisor to Kofi Annan regarding Syria, and was selected for a three person UN commission investigating rules of war violations in the Gaza strip. So tonight, her husband is getting a Lifetime Achievement Award!"
There was also a reference to the Sony executive's attack on Angelina Jolie revealed in the Sony leaks, with the hosts announcing: "Good evening, good evening, and welcome you bunch of despicable, spoiled, minimally-talented brats."