The Tory MP for Finchley and Golders Green has resigned his government role over the House of Commons Palestine vote on Monday.
Mike Freer quit his position as parliamentary private secretary (PPS) to Business Minister Nick Boles in order to vote No in the debate, but will not resign his constituency seat.
Freer's constituency is home to the largest Jewish population in the UK, in the orthodox suburb of Golders Green in north-west London.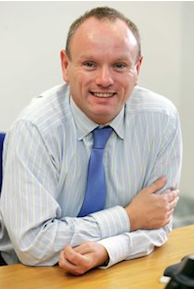 Parliament voted by 274 to 12 for a backbench motion to recognise a state of Palestine alongside Israel "as a contribution to securing a two-state solution" to the crisis in the Middle East.
Ministers and PPPs are required by protocol to abstain on backbench votes, which meant Freer had to hang up his post in order to be among the 12 parliamentarians to reject the state of Palestine.
Freer told Jewish News that his decision to resign was "easy".
"I had to vote and it was therefore easy to quit", said Freer. "It would have been easy to hide behind the protocol but the two-state solution we all want to see should be the end not the start of the process.
"The government had to follow the protocol but the irony is that I had to resign to support government policy.
"It's an issue I feel strongly about and it was the right thing to do for my constituents."
A number of his constituents have branded Freer's decision as "principled" and "selfless" on Twitter.
Monday's historic Commons vote on Palestine was put forward by Labour MP Grahame Morris with an amendment by Jack Straw.