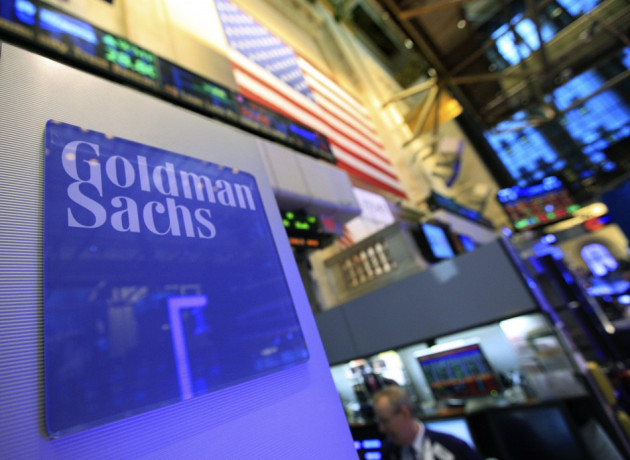 Goldman Sachs and Credit Suisse saw their investment banking revenues fall drastically in 2011, according to a leading financial analytics company, with overall revenue for the world's top 10 investment banks taking a nosedive.
While the two came out worst in a league of the world's largest investment banks ranked by revenue for the year, JPMorgan came out on top - though it still saw an overall decline.
The list was compiled by Coalition, an industry analyst.
Investment banking revenues have been hit by ongoing global financial crises, particularly the sovereign debt crisis crippling the eurozone, as well as a general growth slowdown in some emerging economies, such as China.
Both Goldman and Credit Suisse reported a revenue plunge of 26 percent.
Goldman's revenues in 2011 were $16.8bn (£10.5bn), while Credit's were $11.6bn.
Bad headlines have mounted at Goldman in recent years. The latest PR crisis emerged when former employee Greg Smith spilled the beans on the "toxic" working environment and claimed that bank staff referred to clients as "muppets".
Goldman rival JPMorgan's revenues fell 13 percent on the previous year, to $22bn, though this was still enough to secure the top spot.
Revenues across the top 10 investment banks in the world were down $141bn, 17 percent, on 2010, which was down 36 percent on 2009.
Advisory fees as well as trading data were used to compile the list.
Goldman Sachs Pays $22M for 'Huddles'
Goldman Sachs agreed to pay $22 million to settle regulatory charges that its analysts shared confidential research with favored clients.
The regulators alleged that Goldman analysts had weekly "huddles" from 2006 to 2011 where they discussed confidential research on stocks with the firm's traders. The analysts then passed on the ideas to a select group of top clients, the regulators said. They said that created the risk of research being passed to special clients before it was published.
The settlement was announced Thursday by the Securities and Exchange Commission and the Financial Industry Regulatory Authority, the securities industry's self-policing organization. The SEC also censured Goldman.
Goldman neither admitted nor denied the allegations.