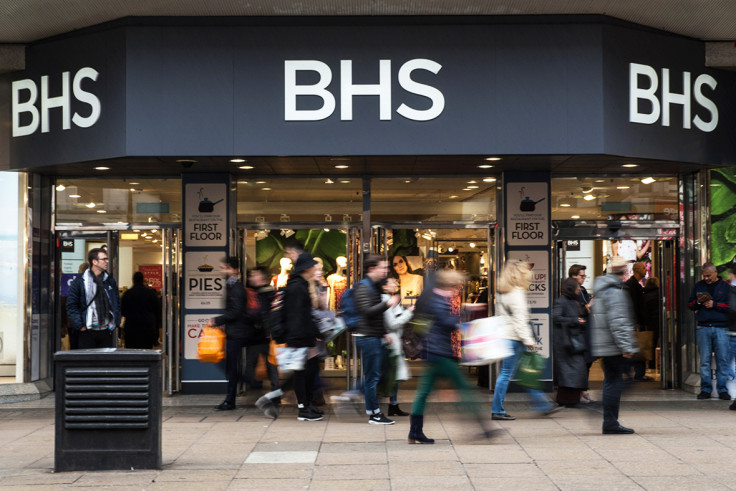 Investment bank Goldman Sachs said it had little involvement in the sale of department chain BHS after deciding "the sale was not one for us".
In a testimony before MPs on Wednesday (29 June), the bank's UK vice chairman Michael Sherwood said its role had only been to provide early-stage advice on the deal for billionaire retailer Sir Philip Green.
Sir Philip sold the business to Dominic Chappell's Retail Acquisitions last March for £1, only to see it fall into administration just 13 months later putting 11,000 jobs at risk.
It contradicts Sir Philip's claim earlier this month that he "one million per cent" would not have sold BHS to Mr Chappell if it had not passed the bank's informal vetting.
But Sherwood said: "We thought the transaction was too small. It was also a busy transaction period at the time. For those commercial reasons, we didn't think it was one for us."
Sherwood said Sir Philip phoned him about the potential sale of the chain in October 2014. But the banker said his firm turned down the chance to handle the transaction, only offering "preliminary observations" on the deal.
A joint committee of the Business and the Work and Pensions select committees is investigating the collapse of the BHS chain with over 160 stores in the UK.
Sherwood said Goldman Sachs first worked for Sir Philip during the billionaire's failed attempt to buy general retailer Marks & Spencer in 2004. But he said the bank was not paid for the advice it gave on the BHS deal. "Our role was extremely limited," he added.
Asked by MPs if he accepted any blame for the chain's subsequent collapse, Mr Sherwood answered "absolutely not".
The banker added his one regret was that the firm had not "documented more clearly our role in writing so we would not have had the subsequent confusion we are going through today".
Mr Sherwood said Goldman Sachs had provided a range of services to Sir Philip, including helping to manage his family's wealth, which it has done since 2008.
He said the bank's role was to "hang around the goalmouth" of governments and large companies waiting for the opportunity to work on big ticket transactions. But Mr Sherwood said the bank concluded the BHS sale did not fit that category.
Earlier this month, administrator Duff & Phelps, which took control of BHS in April, was forced to admit defeat in its attempts to find a buyer for the department store. The stores are now in the process of being wound down.