The responsibility of restoring crude oil prices back to an equilibrium lies on nations such as the US and not on oil cartel Opec, according to a top Goldman Sachs analyst.
The onus lies on non-Opec producing nations because they have created the oversupply in the market, which has hurt prices, according to Michele Della Vigna, head of European energy research at Goldman Sachs.
Saudi Arabia-led Opec has repeatedly said that it has no intention to meet until June to discuss potential oil output cuts.
But Della Vigna told CNBC that he believes a decision to decrease production at the June meeting is less likely as compared to the last November talks. The cartel's refusal to cut output at its last meeting in November has also weighed on the prices.
Price outlook
Della Vigna reiterated his call for Brent crude to find an "equilibrium" of $70 a barrel by the end of 2015, but warned that the European benchmark could drop to $40 during the summer months.
The analyst added that a "super spike" to above $100 a barrel was becoming increasingly unlikely and said that $25 for oil was also not a likely scenario.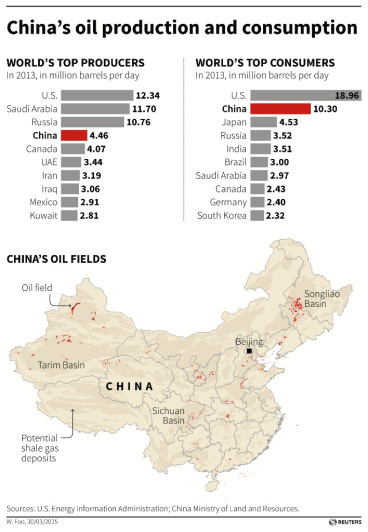 Brent crude was trading 2.47% lower to $55.69 a barrel at 12.14pm GMT.
US crude (WTI) was trading 2.24% lower to $48.97 a barrel.
Della Vigna told the news channel: "I think the market has realized that where we need to find the adjustment is onshore US and that's where the market is focused.
"The adjustment is starting to happen there. Clearly an Opec cut would help getting to the equilibrium faster, but at the end of the day, it is non-Opec that needs to sort out the oversupply that it has created."
Earlier, Amrita Sen, a chief oil analyst at Energy Aspects, told CNBC that oil prices were unlikely to fall much lower than their current levels. She argued that the demand for crude was "phenomenal", absorbing a lot of the oil that was being produced.
The 12 Opec member countries together account for 40% of the world's crude output.