Crude oil futures settled lower on 27 March, but logged gains for the week, following news of lower US drilling activity and top producer Saudi Arabia going to war with rebels in Yemen.
Brent May contract finished $2.78, or 4.7%, lower at $56.41 a barrel on Friday.
The European benchmark gained some 2% for the week as a whole.
US May contract finished $2.56, or 5%, lower at $48.87 a barrel on Friday.
WTI gained some 4.9% for the week.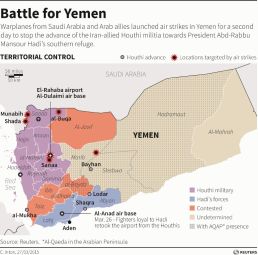 Three nights of airstrikes by a Saudi-led coalition have failed to halt the advance of Houthi rebels towards Yemen's southern city of Aden, the BBC reported.
A likely ground offensive is expected to be on the agenda.
Meanwhile, data revealed that the number of active oil and gas drilling rigs in the US dropped for a 16th straight week, and that the declines in the rig counts have slowed.
Baker Hughes reported that the number of active oil and natural gas rigs in the US, as of 27 March, dropped by 21 from a week ago to 1,048 rigs.
Iranian oil
Elsewhere, market participants tracking developments in Iran remained concerned that a deal on Iran's nuclear programme will ease oil sanctions on the country, adding to the global supply glut.
Oil at $30
Earlier on Friday, hedge fund manager Pierre Andurand, who made his name and fortune in 2008 with his forecast of a sharp rise and collapse in oil prices, warned that crude prices could drop to as low as $30 a barrel amid concerns of disruption to supplies in the Middle East.
He also said that there was not much chance of Opec, the Saudi Arabia-led oil cartel, revisiting its position on output any time soon.
Andurand, managing partner and chief information officer of Andurand Capital, told CNBC: "I believe we have a chance to go down to $30 and then going back up towards $50 or so by the end of the year.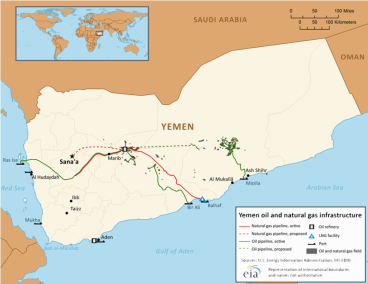 "You can see the situation in the Middle East is very complicated and can change any day. So we can lose a lot of supplies in some countries in the Middle East. So it's something to follow very closely.
"I don't expect a shift from the Saudis. They have a $750bn in foreign reserves so they can withstand lower prices for longer than anybody else. I think it would be a mistake if they stopped now, it would mean that no one would take them seriously next time and it would only encourage more non-Opec supply growth."
Capital Economics said in a 26 March note: "The upshot is that Saudi intervention in Yemen should not have any material impact on oil supplies.
"Oil prices may remain elevated for the next few weeks as tensions remain high, but unless fighting reaches the Bab el-Mandeb Strait, prices are likely to remain weak."