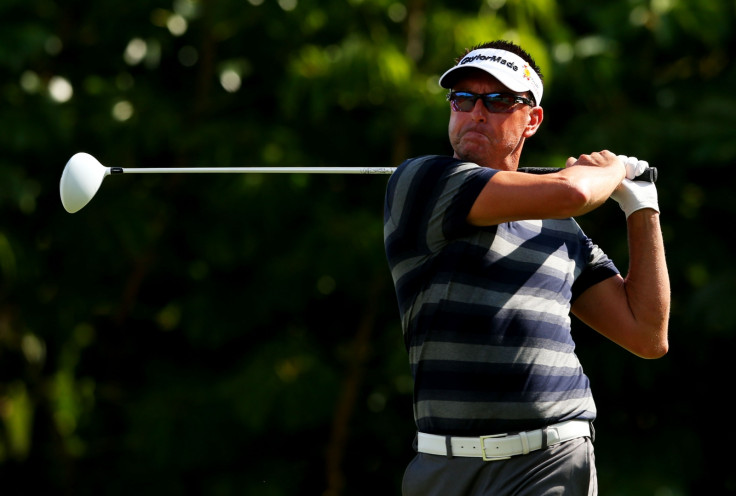 Australian golfer Robert Allenby says he is "glad to be alive" having been beaten and robbed after being kidnapped from a bar in Hawaii.
Allenby, 43, believes he was drugged before been dragged off to an underground parking lot where he was beaten unconscious and then dumped in a park.
Allenby said he woke up feeling groggy in a park around six miles from the bar where he was drinking, with his phone and wallet taken from him.
A photo posted on the Golf Channel's Twitter account shows Allenby with cuts and bruises on his face.
"I didn't think I was going to survive this one," Allenby told AAP.
"I was separated from my friends in the bar after we had paid the tab at 10:48pm and he went to the bathroom and next thing you know I'm being dumped in a park miles away.
"I only know this part because a homeless woman found me and told me she saw a few guys pull up and throw me out of the car. That is where I got the scrapes above my eye from the sidewalk."
Allenby said the woman also guided him away from a group of other homeless people in the park who were starting to harass him.
He added: "The homeless woman got me away from the others and then a retired military guy walking past came to my aid.
"He got me into a taxi and paid for me to get to my hotel and I called police from there. I have his details and will be getting back in touch with him for sure."
Police are treating the incident as second-degree robbery.
Allenby is ranked 271 in the world and is winner of four titles on the PGA Tour. He was planning on flying out of Hawaii after missing the cut at the US PGA Tour's Sony Open.