Former IBF welterweight champion Kell Brook is ready to return to action after overcoming the setbacks suffered in his last two fights.
Brook's unbeaten run of 36-0 came to an end when he moved up two weight classes to face middleweight champion Gennady Golovkin in September 2016.
Despite a spirited showing, Brook, who broke his right eye socket in the fight, eventually lost via TKO in the fifth round before undergoing surgery.
Returning to his natural weight class, "Special K" then suffered the second defeat of his career when he lost his IBF welterweight title to Errol Spence Jr in May of last year in Sheffield via an 11th round KO.
In addition to losing in his hometown, Brook also broke his left eye socket this time, having had to go under the knife yet again.
Reflecting on the losses and surgeries, the 31-year-old said he feels "like a Terminator" now and is hoping to get back to winning ways when he faces Sergey Rabchenko on 3 March in a light-middleweight contest.
"Golovkin and Errol Spence are no dumplings, but even losing to those guys is hard to take," Brook told BBC.
"I've had X-rays on both eyes, the bone has grown back and I have plates over each one, so I'm like a Terminator now and ready to walk through walls."
The two eye injuries were said to have left Brook in a bad place mentally, but the Sheffield native claims he has overcome it now and feels "fantastic".
"I've overcome it. I'm around people who love me," he explained. "I'm in the gym with great talent pushing one another.
"I've been going away to Fuerteventura - plenty of air, plenty of water, beautiful food, letting endorphins off after training - and now I feel fantastic.
"Losing in my home town of Sheffield [vs Spence Jr], it upset me really badly. You have to brush yourself down to continue boxing, get passion and love for it again."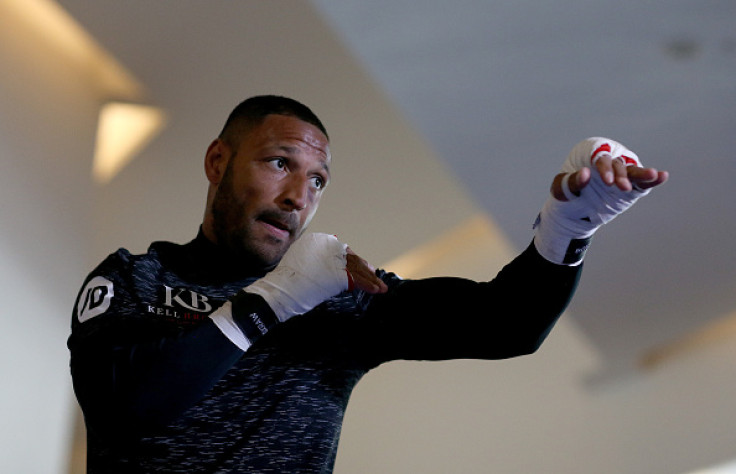 With long-time domestic rival Amir Khan now under the same Matchroom Boxing banner, the two domestic rivals may finally meet in the ring in the near future.
The Sheffield native believes their highly-anticipated clash would create a buzz but despite Khan signalling his intentions to compete against him, Brook says the only thing preventing it from coming to fruition is Khan and his team.
"I'm an ex-world champion, same pedigree as Khan," Brook added. "I'm not going to be fed crumbs."