'Good morning London': Sadiq Khan's first day as Mayor of London
Newly appointed London Mayor Sadiq Khan gave his official ceremony speech at Southwark Cathedral on Saturday lunchtime (7 May), following a tense battle for the mayoral position. Although many predicted Khan was set to take a landslide victory over conservative candidate Zac Goldsmith, there was a delay in counting results on Friday (6 May) after voting counts ran into technical difficulties.
After enjoying a day of sunshine yesterday (6 May) while waiting for the results to be officially released, Khan is now back to business as he embarks on his first day as London Mayor. He gave his initial announcement at 12.23am after the official count had been confirmed.
So far, this morning, Khan has woken to yet another sunny day as he moves forward with the blessing of 1,148,716 voters. "I'm looking forward to working with everyone… to be a mayor for all Londoners," he beamed to BBC reporters as he left his home this morning.
On arrival at Southwark Cathedral, shortly before midday at 11.48am, Khan shook hands with local resident and acting legend Sir Ian McKellen, who has been a lifelong Labour Party supporter.
Ten minutes later, Khan addressed a congregation at Southwark Cathedral, saying: "I can't quite believe the last 24 hours. We're here in Southwark Cathedral because I want to start my mayoralty as I intend to go on. I'm determined to lead the most transparent, engaged and accessible administration London has ever seen.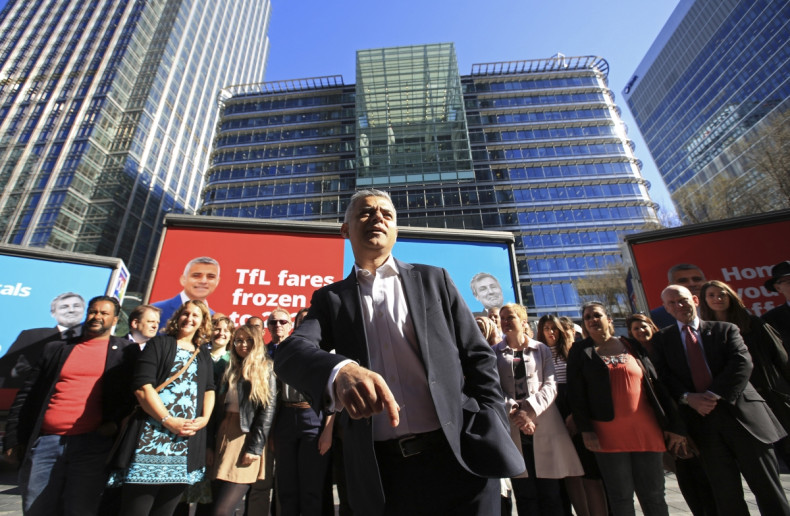 "And to represent every single community, every single part of our city as mayor for all Londoners. So I wanted to do the signing-in ceremony here, in the very heart of our city, surrounded by Londoners of all backgrounds."
Khan then told the crowd: "Some of you may not know this, but I grew up on a council estate, just a few miles from here.
"Back then, I never dreamt that I could be standing here as the mayor of London. I'm only here today because of the opportunities and helping hand that our city gave to me and my family.
"And my burning ambition for our city, that will guide my mayoralty, is to ensure that all Londoners get the opportunities that our city gave to me.
"My promise to you is this: I promise you I will always do everything in my power to make our city better. I will be a mayor for all Londoners."
Khan was then given a warming hug by Baroness Lawrence of Clarendon, the mother of Stephen Lawrence, the British teenager murdered in a racist attack in south-east London in 1993. Lawrence had also introduced the newly crowned mayor to the plinth, with the emotional clinch sealing his first morning in office.
However, not everyone is happy with Khan's election. The hashtag #LondonHasFallen began trending on Twitter at around 10am. Many of the tweets included racist and Islamophobic comments about Khan and his election to office.