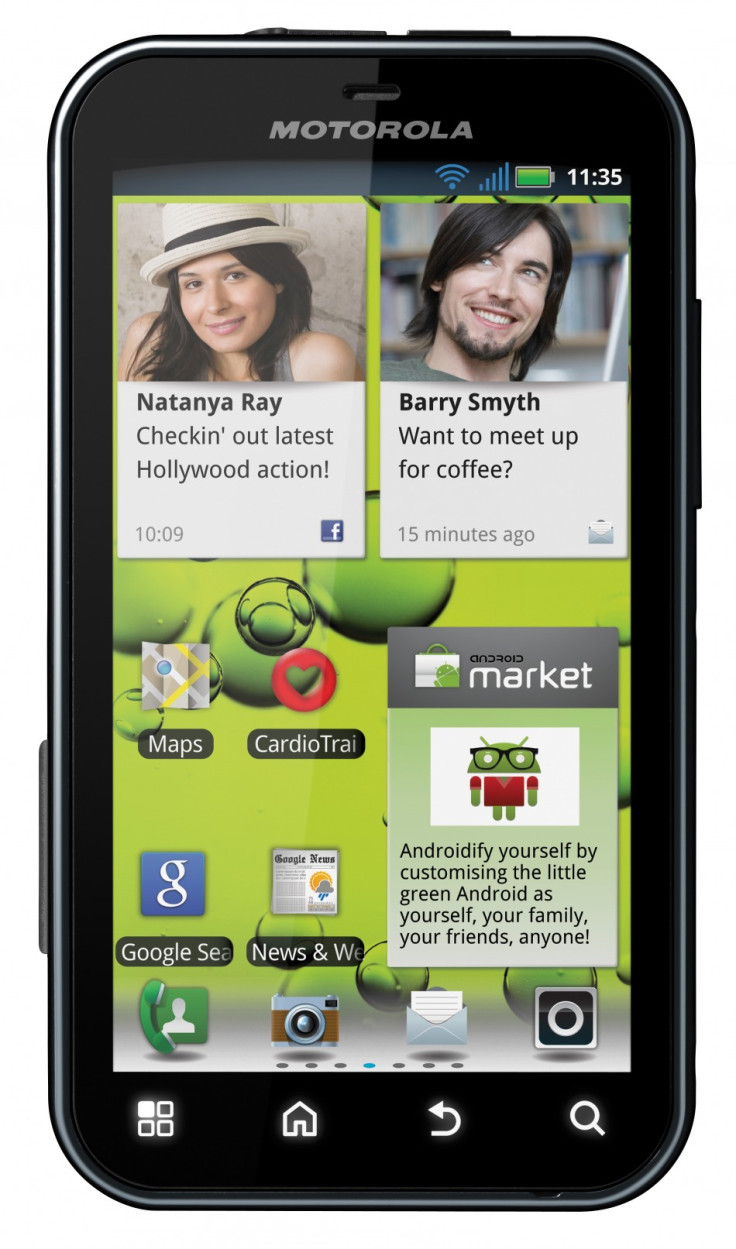 Just after Google's acquisition of Motorola Mobility was announced, the smartphone maker has unveiled its latest handset, the DEFY+.
Like the original DEFY smartphone Motorola released in 2010, the new DEFY+ will reportedly be made for the more "active" smartphone user. The company confirmed that like its predecessor the DEFY+ will be, "Water-resistant, dustproof, and featuring scratch-resistant Corning Gorilla Glass."
The device will reportedly fix several of the original DEFY's issues, chief of which was its low processing power. In a release Motorola confirmed the DEFY+ will boast a 1GHz processor, a 3.7-inch high-resolution touch screen and a five mega-pixel camera.
Additionally the DEFY+ promises to run using Google's Android version 2.3 operating system, come loaded with two GB of internal storage -- upgradable to 32 GB with microSD cards -- and boast a battery life of 7.1 hours talk time.
In keeping with its "rugged smartphone" persona -- similar to Sony Ericsson's Xperia Active handset -- the DEFY+ will come loaded with its own "CardioTrainer" app, designed to help users monitor their daily workout.
"Motorola DEFY+, our latest life proof smartphone, delivers the endurance and design strength to keep up with even the most demanding lifestyles, along with the social and entertainment capabilities that put friends and fun in easy reach," Alain Mutricy, Motorola's senior vice president for portfolio and device product management, said in a statement.
The Motorola DEFY+ is currently slated for an "early fall" release date in Asia, Europe and Latin America.
The DEFY+ is the first smartphone to be announced since Google's acquisition of Motorola Mobility went public Monday.
Google's acquisition will see the search giant pay $12.5 billion for smartphone and tablet maker.
The company didn't offer any indication how much the DEFY+ will cost, but if the cost of its predecessor is anything to go by, it will most likely be in excess of £300 sim-free.