Google co-founder Larry Page's mystery aircraft spotted in California, fuels 'flying car' rumours
Eyewitnesses say the plane is capable of vertical take-off and landing.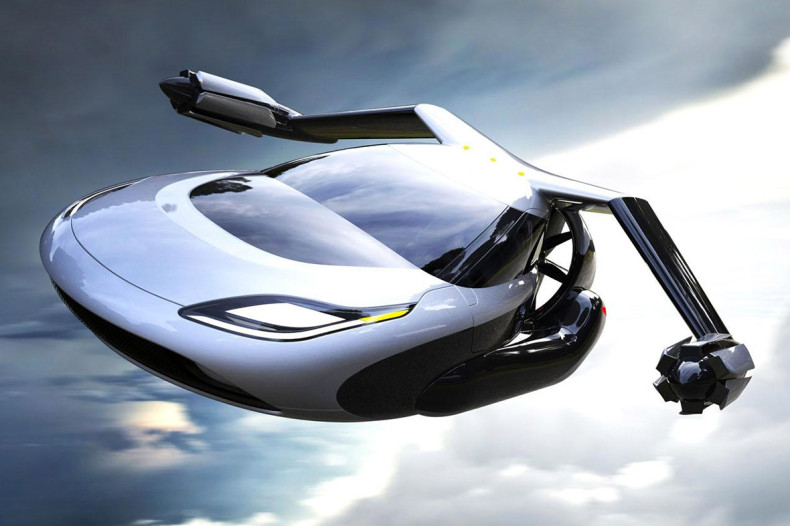 A mysterious aircraft belonging to Google co-founder Larry Page was recently spotted in the Hollister airport in California. The news added fuel to speculations that there might be a "flying car" in the making. A flying car as opposed to popular imagery does not literally refer to a flying car-like structure but a plane that is small enough to fit into a standard garage or parking lot and has the ability to take off and land vertically.
A worker from DK Turbines, who works at the same airport, captured shots of the suspected "flying car". Mercury News reports that eye witnesses have seen this plane take off vertically and hover 25 feet above the ground before landing. The aircraft returned to earth and was piloted back into Zee.Aero's facility. Onlookers say they have seen it earlier as well.
Zee.Aero is a secretive Mountain View-based startup that received $100m (£82m) in funding from Page, and is one of his pet projects. It was started by Ilan Kroo, a professor at Stanford's Department of Aeronautics and Astronautics since 1985, who reportedly took a leave of absence to focus on this flying car project.
Although very little is known about the features and working of such a car, a Zee.Aero patent sometime back revealed an aircraft parked like a car in a typical lot. It described the vehicle as an electric flying vehicle that's capable of taking off and landing in traditional parking lots, alongside conventional cars.
The canard-winged aircraft will use battery power to generate lift with its eight propellers, according to the patent. Once aloft the vehicle will engage two propellers at its rear to push it forward.
The details known until now are just of its early stage of development and more changes are likely to be made as regulatory scrutiny will come into the picture when a prototype is displayed.
More companies have expressed the desire of developing such air-borne vehicles, including Uber, which hopes to have its own fleet of air taxis some day. Unlike the self-driving car project that is centred on auto control, the focus of flying car projects has been to build a vehicle that someone with minimal training can operate and service, like traditional cars.