Google confirms deal with Fiat Chrysler to build 100 self-driving minivans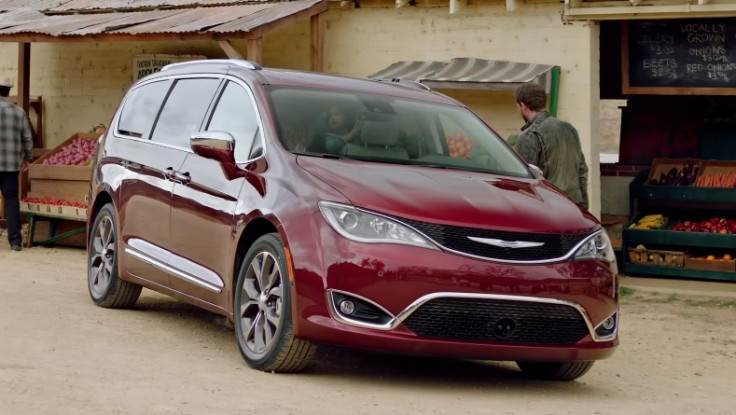 Hours after news of the deal was leaked, Google has finally announced a partnership with Fiat Chrysler Automobiles, which will lead to the production of 100 autonomous minivans.
The modified 2017 Chrysler Pacifica eight-seaters will more than double the size of Google's current fleet of autonomous vehicles, which is made up of Lexus SUVs and the company's own pod-like vehicles. Google hopes the first autonomous Pacificas will be on public roads by the end of 2016.
In a blog post, the search giant, which is owned by California company Alphabet, said the collaboration is "the first time we've worked directly with an automaker. [Fiat] will design the minivans so it's easy for us to install our self-driving systems, including the computers that hold our self-driving software, and the sensors that enable our software to see what's on the road around the vehicle."
Google says the minivans will give the search-engine giant the opportunity to test its largest autonomous vehicle yet, and a nod to the Pacifica's hands-free sliding doors suggests they could form the foundations of a future autonomous Uber-like service, where even the car doors are automated and you simply step on board.
'From A to B with the touch of a button'
Looking forward, Google says its self-driving team will "collaborate closely" with Fiat engineers. "This experience will help both teams better understand how to create a fully self-driving car that can take you from A to B with the touch of a button. Collaborations like these are an important part of realising the potential of self-driving technology to improve road safety and make transportation more accessible for millions of people."
Google is far from alone in the race to bring fully autonomous cars to public roads. Apple and Uber are also believed to be developing self-driving cars, while Tesla, BMW and others already have semi-autonomous vehicles for sale today. Many believe the first fully automated cars with no conventional controls will be on our roads by 2020.
© Copyright IBTimes 2023. All rights reserved.