Google has detailed the company's latest update to its Google Docs app, adding support for exporting documents in the EPUB (.epub) format.
This common file type for digital books is designed for a better reading experience on a range of screen sizes, although they are most commonly used on eReaders, smartphones and netbooks.
The added support will be particularly beneficial to start-up publications and independent authors, who will now be able to easily convert any work they may have in Google Docs into a simple, digital format. The EPUB format also gives creators the option of making their work automatically adjust its text-size based on the screen dimensions of the reader's device.
While Google recently added an export option for the Android version of Google Apps that supported Word (.docx), PDF, TXT, RTF and HTML formats, it appears that EPUB files may have to wait until a future Play Store update, as the blog post only refers to desktop Google Docs users.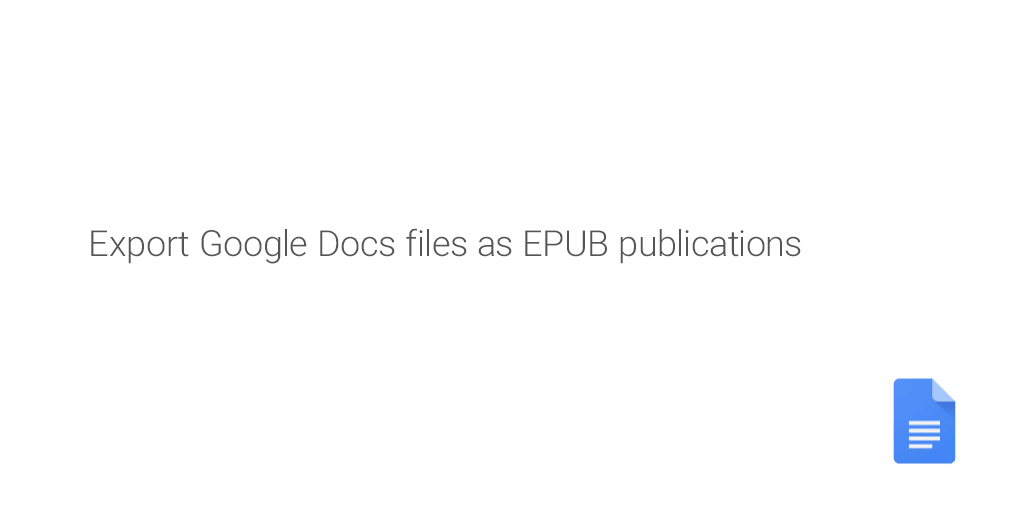 How to export Google Docs into EPUB (.epub) format
The process of exporting your documents to EPUB in Google Docs a desktop is incredibly straightforward:
Click the File Menu while the document you wish to export is open.

Move your pointer to Download As to open a sub-menu.

Select EPUB publication (.epub).
While exporting your documents in this way will ensure it is compatible with most eReaders and portable devices without any alteration, the Amazon Kindle does not natively support EPUB files.
To transfer your written work in EPUB format to a Kindle requires a separate application that can convert into the Kindle's MOBI files (Calibre is a popular application for this purpose).
The update to Google Apps will be effective within the next 1-3 days according to the Google Apps Updates blog.