Driverless cars will be tested on public roads before the end of 2013, the government has announced.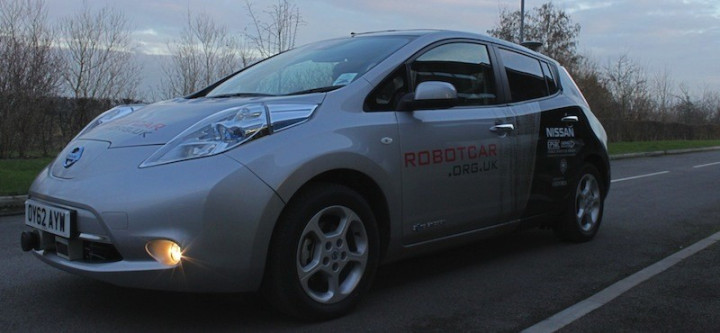 As part of a £28bn investment into reducing congestion and carbon emissions, the Department of Transport will begin testing driverless vehicles before the end of 2013. The plans are part of Action for Roads, a new government blueprint for increasing the quality and safety of British roads and motorways.
Researchers from Oxford University have created the Oxford RobotCar UK, a driverless vehicle which uses chassis-mounted cameras and lasers to "read" surroundings and manoeuvre them accordingly. In February, the RobotCar was given its first ever test drive at Begbrooke Science Park in Oxfordshire. Now it will feature as part of the government's tests on public roads.
"It's a great area to be working in because it's IT and computers and that's what changes things," Professor Paul Newman, who heads the RobotCar project, told the BBC. "The British government sees that engineering is important."
Google is leading the way in driverless car technology. Its driverless vehicles have already clocked up more than 300,000 test miles on public roads in the United States. However, Google's cars differ from the RobotCar in that they use GPS mapping data as opposed to data gathered by mounted cameras and lasers.
"These vehicles have the potential to avoid accidents," said Google co-founder Sergey Brin, who last year signed state legislature with Governor Jerry Brown to legalise self-driven cars in California. "We can save lives, create jobs, and reduce congestion...I expect that self-driving cars will be far safer than human-driven cars."
Driverless cars in the UK will initially be tested on quiet, rural and suburban roads. Each test drive will be overseen by a human "passenger" who will have the option to manually take control of the car should problems arise.