Google has finally rolled out its newest Android 4.3 Jelly Bean Over-The-Air (OTA) update for Google Edition variants of HTC One and Galaxy S4 phones. The latest iteration of Jelly Bean platform debuted earlier in July along with the New Nexus 7 launch, and was first ported to older Nexus devices including Galaxy Nexus, Nexus 4, Nexus 7 and Nexus 10.
According to AnandTech, the new Android 4.3 OTA update is now available for download via build number JWR66V as 150MB file for Galaxy S4 and 180MB file for HTC One. The update brings a host of new features to the Google Edition variants of Galaxy S4 and HTC One such as OpenGL ES 3.0 for enhanced 3D graphics, T9 autocomplete for dial pad, a revised camera app interface, support for Bluetooth Low Energy and improved notifications.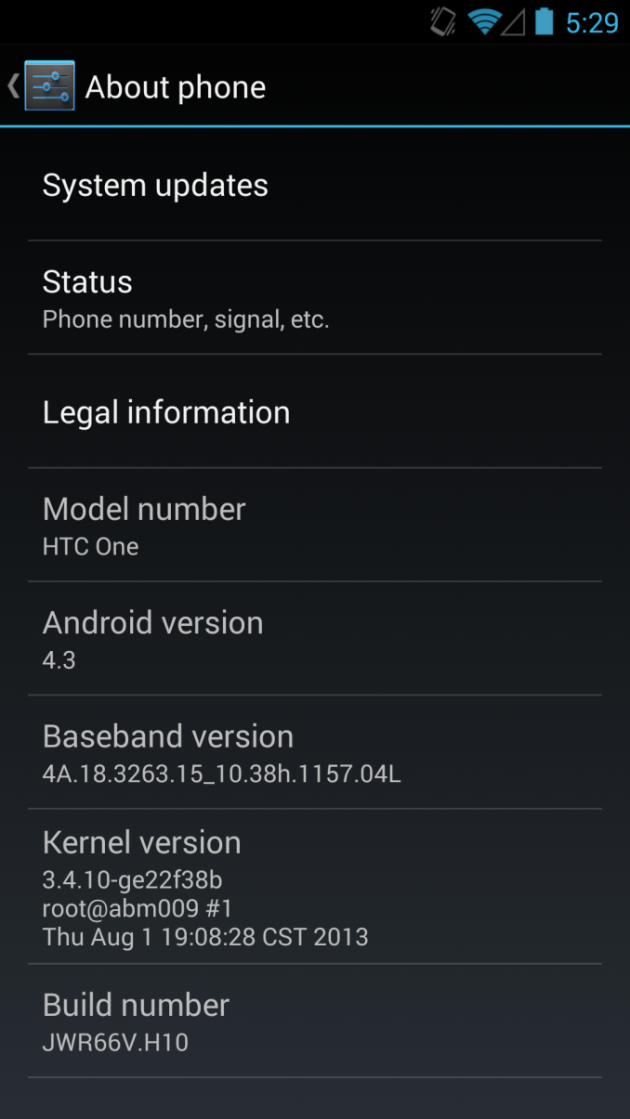 Other major changes to the update include increased icon sizes on the widget panels, working IR on HTC One Google Edition, Bluetooth internet tethering and solid black background for S4 Google Edition via settings.
While users of the original Galaxy S4 and HTC One will have to wait a bit longer to enjoy the latest Android 4.3 Jelly Bean experience, their Google Edition counterparts can now force update the OTA firmware using our step-by-step guide, courtesy of Redmond Pie.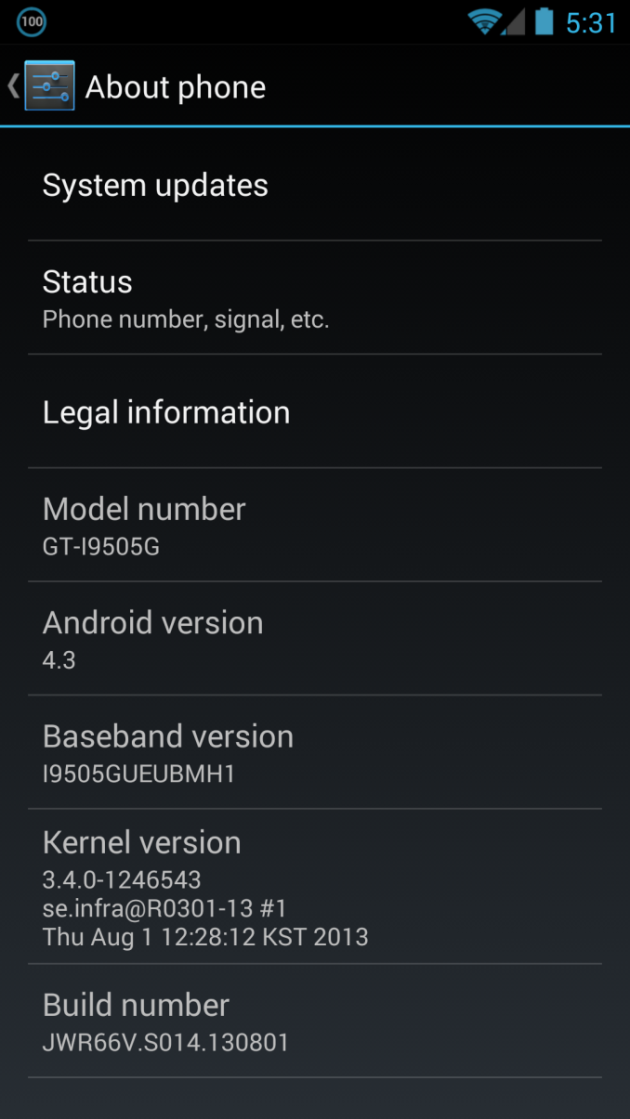 In other words, those who missed the official OTA update notification and those who cannot wait for the notification to appear on their devices can actually force the update installation manually via a set of simple steps given below:
How to Force Update Android 4.3 Jelly Bean OTA on Google Edition Variants of Galaxy S4 and HTC One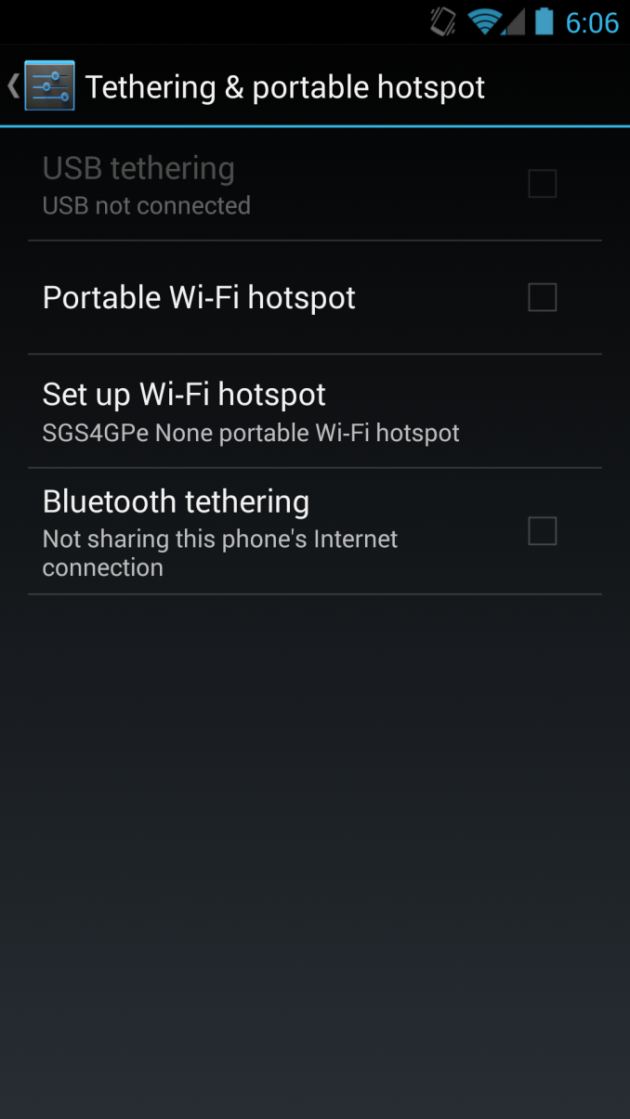 Step 1: Set the handset to run on Airplane mode.
Step 2: Go to Settings on your phone and select Apps.
Step 3: Swipe to All and scroll down to locate Google Services Framework and then select it by tapping it.
Step 4: Tap on Force Stop and then choose Clear data and Clear cache.
Step 5: Go back, turn on Wi-Fi while phone is still in Airplane mode and then connect to local Wi-Fi network. Go to Settings > scroll down and select About > tap on System updates and finally tap on Check now.
Step 6: The Android 4.3 update message should pop-up on screen. Just choose Install and follow the onscreen instructions.
Step 7: Reboot the phone once the installation is complete and you are all set to run Android 4.3 on the Google Edition variant of Galaxy S4 or HTC One.