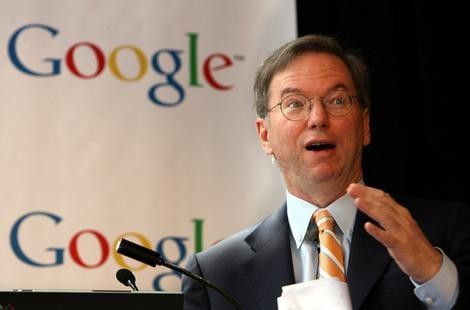 Google's executive chairman Eric Schmidt will visit North Korea, marking the first high-profile visit from the US-based tech giant to the reclusive Asian nation in several years.
According to an Associated Press report, Schmidt will be joining an unofficial delegation to visit Pyongyang which will include Democratic politician and former New Mexico governor Bill Richardson.
Richardson was also the US ambassador to the UN during the administration of Bill Clinton and has visited North Korea several times since 1994. His last visit was in 2010.
The visit is planned towards the end of January, though the precise details are yet to emerge.
North's new leader Kim Jong-un is pushing for economic and technological development in the country, though it is considered to have the world's most restrictive cyber policies.
In his New Year message to the nation, the young leader declared that his country is in the midst of a modern-day industrial revolution.
"The industrial revolution in the new century is, in essence, a scientific and technological revolution, and breaking through the cutting edge is a shortcut to the building of an economic giant," said Kim.
Schmidt's visit comes at a time when the United Nations is deliberating on ways to punish North Korea for a rocket launch in December which defied international calls to abandon its nuclear ambitions.
Recently North Korea revealed that it has jailed an American citizen of Korean origin on suspicion of committing hostile acts against the state.