A 26-year-old alleged prostitute charged with second-degree murder following the death of Google executive Forrest Timothy Hayes aboard his yacht in California is being linked with another heroin fatality across the country in Georgia.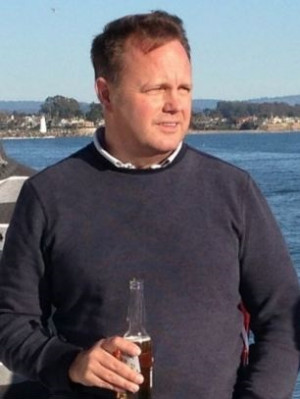 Alix Catherine Tichelman, 26, is said to have met father-of-five Hayes, 51, through an escort website called Seeking Arrangement which pairs "sugar daddies" with "sugar babies."
Police claim she injected the former Apple executive - who also worked on the Google Glass project - with heroin then left him to die of medical complications, even finishing her glass of wine aboard his yacht, "Escape", off Santa Cruz. Police used fingerprints found on the glass to capture her later.
Now it has emerged that Tichelman was also present when nightclub owner Dean Riopelle died in Milton, Georgia, two months earlier. Tichelman called 911, telling police that she was in the shower when she heard a loud crash. Riopelle's death was put down as an accidental overdose from heroin and alcohol. Authorities will now look at the case again.
Tichelman claims to have some 200 "relationships" with clients. On a Facebook page apparently in her name and since taken down she writes: "It's really nice to talk with someone about killing sprees and murdering people in cold blood...and they love it too. No judgement (sic). Yay! F**k all of that positivity bullsh**. Take a look around you. Life is hard and then you die." On Twitter she wrote: "selling my soul would be a lot easier if i could find it."
Tichelman allegedly met Hayes several times prior to his death last November. Authorities claim the two had an "ongoing prostitution relationship". Police say video footage shows her administering the heroin by needle then stepping over his body several times. "Rather than provide first aid or call 911, Ms. Tichelman proceeds to gather her belongings including the heroin and needles," says a police statement.
Tichelman has been charged with manslaughter, administering heroin to another person, administering bodily harm, moving heroin across county lines, possession of heroin, destroying or concealing evidence, and prostitution.