Google inks deal with Cuba for faster internet access before Obama leaves office
Public internet access is largely limited in Cuba and those that are there are slow and rather expensive.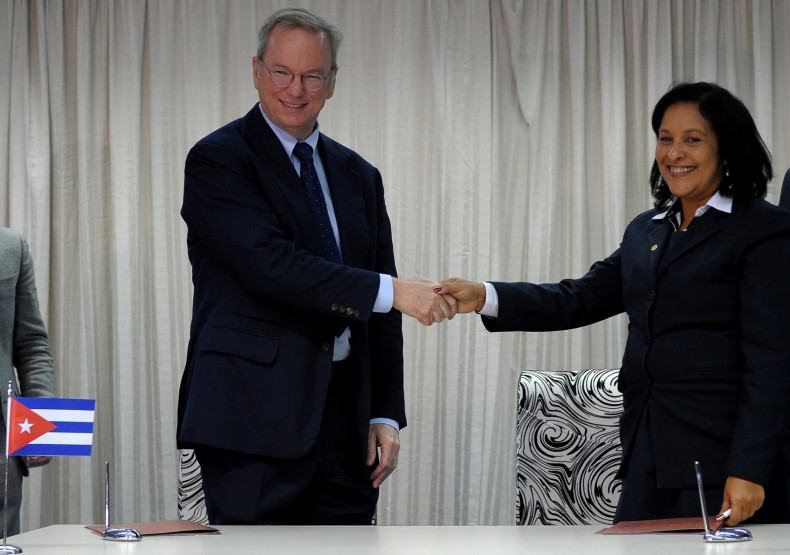 Google has signed an internet deal with the Cuban government that will allow the company to place its Google Global Cache network servers on the island for speeding up its services. The pact was reportedly hurried up so that it could be completed before outgoing US President Barack Obama leaves office next month.
Eric Schmidt, chairman of Alphabet, signed the deal with Mayra Arevich Marin, president of the state-run telecommunications ETECSA that has a monopoly on internet network in the country. The deal will give Cubans speedy access to the Google Global Cache network, which stores content from sites like Gmail and YouTube and make operations much faster than it is at present.
"This deal allows ETECSA to use our technology to reduce latency by caching some of our most popular high bandwidth content like YouTube videos at a local level," a Google statement said.
Public internet access is largely limited in Cuba and those that are there are slow and rather expensive. In addition to that only 5.6% of Cuban homes had either intranet or internet access according to a UN agency until last year.
Google which has teamed up with other governments like India to make public WiFi hotspots much faster hopes to make things better for its users in Cuba.
As for faster internet speeds a local telecommunications technician in Cuba said, "This may improve reception of cached materials, but not for everything like email which depends on local bandwidth."
Although Cuba has been isolated from major telecommunication services for a long time the US Chamber of Commerce says mobile phones, Wi-Fi hotspots and broadband connections are increasing rapidly. Nearly 150,000 people accessed the internet daily in 2015 on the island more than double the year prior according to the chamber.
The latest deal was hurried by the Obama administration as they pressed Cuban officials to complete all pending deals with US companies before President-elect Donald Trump takes charge. Trump has been critical in the past regarding US opening up to the island nation's government.