Google, which updated its Google Maps for Android with new voice commands and Biking Elevation enhancements, is now reportedly set to enhance the Explore Nearby feature in Maps with new functionality.
The enhanced feature will get a standalone button that users will see on the bottom right-hand side of the maps screen, according to an Android Police report.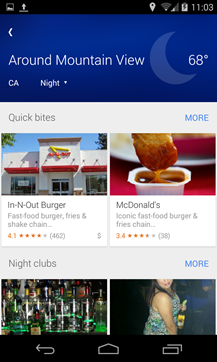 Explore Nearby will let users search for specific information within a particular area, including hotels, pubs, bars, shopping complexes and other establishments.
The information displayed after a search will be organised in more focused groups, while points of interest will be highlighted, too.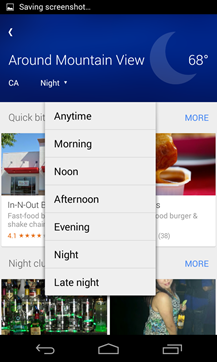 Users will be able to select a time of day when doing a search, so if 10am is chosen, for example, the results will feature shops and libraries rather than pubs and nightclubs.
Android Police claims Explore Nearby is currently rolling out for certain users but when IBTimes UK tried Google Maps, the update wasn't yet available.