Google Maps is now available to download from the App Store for the iPhone, three months after Apple's update to iOS 6 removed Google mapping, replacing it with its own, much-criticised application.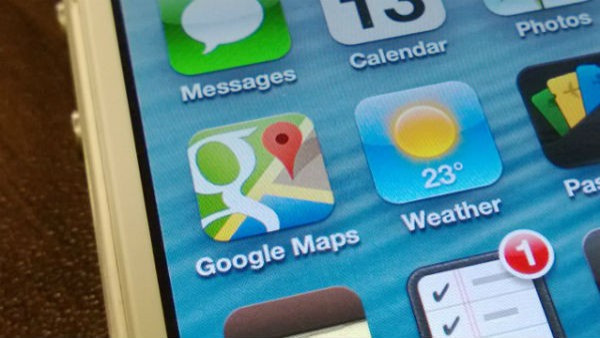 The Google Maps iOS app is free to download and offers a user interface that borrows much of its design from Google Now and offers a mapping application with a more efficient layout than the old iOS app.
Apple's iOS 6 Maps application was subject to widespread complaints when it was released in September - including misspelled place-name, poor quality satellite images and whole towns located in the wrong place. The problems drew so much criticism that company CEO Tim Cook issued a public apology, followed shortly after by the firing of iOS chief Scott Forstall and iOS mapping manager Richard Williamson.
Earlier this week, the Australian authorities issued a warning to users of Apple's new Maps app that it contained "life-threatening errors" after drivers following directions on the app became stranded in the outback for more than 24 hours.
Daniel Graf, director of Google Maps for Mobile, said in a blog post on 13 December said: "People around the world have been asking for Google Maps on iPhone. It's designed from the ground up to combine the comprehensiveness and accuracy of Google Maps with an interface that makes finding what you're looking for faster and easier."
Apple ditched Google's mapping services in the latest major update to iOS, after the two disagreed over two features included in the Android version of the app but missing from the iOS version. Apple wanted turn-by-turn navigation for walking and driving, and the ability to use the application offline included but Google resisted.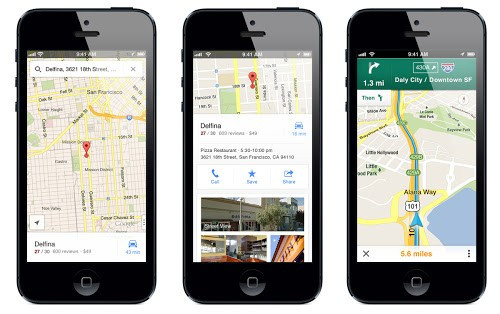 Google wanted to display ads in its maps app as a new revenue stream, which would have needed a data connection at all times in order to display ads relevant to your location.
Public transport
Unlike Apple's iOS 6 Maps app, Google Maps includes public transport information - Apple Maps forces you to use a range of third party applications - and Street View is also included, which will no doubt be welcomed by iPhone users, after it was removed by the iOS 6 update.
Google Maps for iPhone syncs with your Google account, so recent map searches through the Chrome browser on your computer or mobile device show up in the app. You can however use Google Maps without signing in with you Google account.
The search giant claims to be making tens of thousands of updates every day to its mapping service, but if users find a problem they can quickly report it through the application by digging into the settings menu, or by simply shaking the phone when they find a problem.
Google's Graf added: "To complete the Google Maps ecosystem, we're also releasing the Google Maps SDK for iOS, and a simple URL scheme to help developers use Google Maps when building their beautiful and innovative apps."
The app is available for iPhone and iPod touch users with iOS 5.1 and higher and it can be used in more than 40 countries and 29 languages.