Anyone who purchased a Revolv home automation hub from Google Nest will soon find themselves in possession of a very expensive paperweight, after it was revealed parent company Alphabet will pull the plug on the device range.
Last February, US-based start-up Revolv quietly announced that it was closing up shop, less than two years after it was acquired by Google as part of a talent grab by the company. This means that from 15 May 2016, Revolv's $300 (£212) smart home hub and app will be entirely useless.
In a post on its website, Revolv's co-founders said: "We're pouring all our energy into 'Works with Nest' and are incredibly excited about what we're making. Unfortunately, that means we can't allocate resources to Revolv any more and we have to shut down the service. As of 15 May 2016, your Revolv hub and app will no longer work."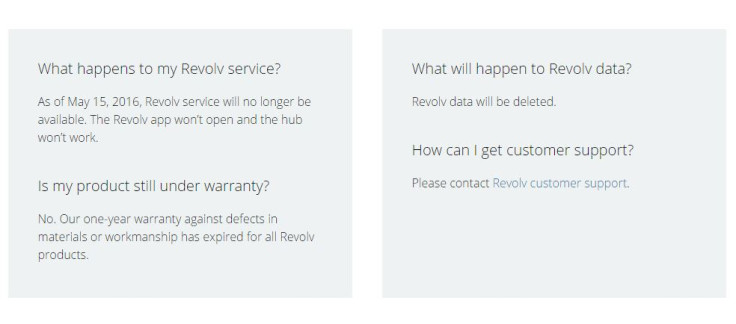 "A pretty blatant f**k you"
Customers have understandably reacted with anger to the news, particularly as Revolv devices were sold alongside a "lifetime subscription" that was meant to ensure they received support in perpetuity. On its website, Revolv says that its one-year warranty has now expired for all of its products.
Arlo Gilbert, CEO of medical app company Televero, labelled the move "a pretty blatant f**k you to every person who trusted in them and bought their hardware."
In a blog post on online publishing platform Medium, Gilbert said: "They didn't post this notice until long after Google had made the acquisition, so these are Google's words under Tony Fadell's direction. It is also worth pointing out that even though they have my email address, the only way a customer discovers this home IoT mutiny is to visit the Revolv web site."
More tech news from IBTimes UK