Nexus 5 Halloween Launch Expected as Google Updates Apps
Google has updates all its core apps ahead of the expected release of the Nexus 5, Nexus 10 and Android 4.4. on Thursday, 31 October.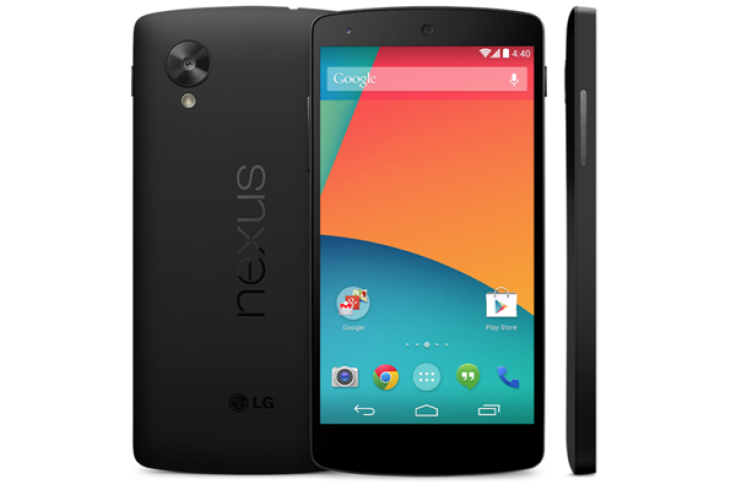 UPDATE: Google Unveils Nexus 5
Following weeks of rumours, reports and leaks it seems as if Google is finally ready to lift the lid on its latest Android reference smartphone - the Nexus 5; its reference 10in tablet - the Nexus 10; as well as the latest version of its mobile operating system - Android 4.4 (KitKat).
Multiple reports suggest the reveal will happen at 11am in California on Thursday, 31 October, which is 6pm UK time. Along with these reports, another indication that Google is preparing to launch the Nexus 5 and Android 4.4 comes from Google itself.
Earlier this week the search giant quietly updated apps such as Gmail, Hangouts, Drive, Play Magazines, Google+, Google Keep and Google Wallet, with 16 apps in total being updated in just 48 hours. Some Nexus 4 users have also reported that thay have seen the Google Play app on their phones being updated to version 4.4, indicating the launch is imminent.
Google is set to launch the Nexus 5 as its flagship smartphone for the next year, alongside more details on Android 4.4 including which devices will get the upgrade and when. The company earlier in the year launch the updated Nexus 7 tablet from Asus.
Nexus 5
Specs-wise the Nexus 5 is likely to feature a 5in screen with a super high resolution (1920 x 1080 pixels) and will be powered by the latest Snapdragon 800 chip from Qualcomm which will be paired 2GB of RAM.
The phone will be available in two configurations - the base model will come with 16GB of internal storage and a 2,300mAh battery while the more expensive model will come with 32GB of storage and a larger 3,000mAh battery.
The phone will be available in black and white versions and will feature an 8 megapixel camera on the rear, paired with a 1.3 megapixel camera on the front.
The only major questions remaining about the phone are the price and release date. We would bet the phone will be slightly more expensive than the Nexus 4 which cost from £239 as a result of the improved specs.
We expect the phone will go on sale almost immediately on 1 November through the Google Play Store as well as some retail outlets and online retail giant Amazon.
Nexus 10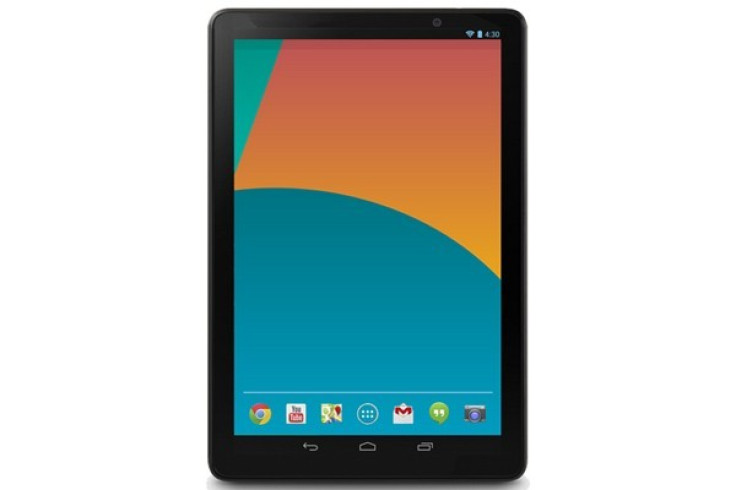 While there has been significantly less speculation about the he Nexus 10 tablet there have been some leaks, including what looks like an official press image (above). The new tablet could be manufactured by Asus this time around rather than Samsung, and could look much more like the Nexus 7 than last year's Nexus 10 model.
The new tablet is likely to have a higher resolution screen, faster processor and come with 32GB of storage as standard.
© Copyright IBTimes 2023. All rights reserved.