Google Nexus 6 Expected to be Released In Late October as 'Nexus X' with High-End Specifications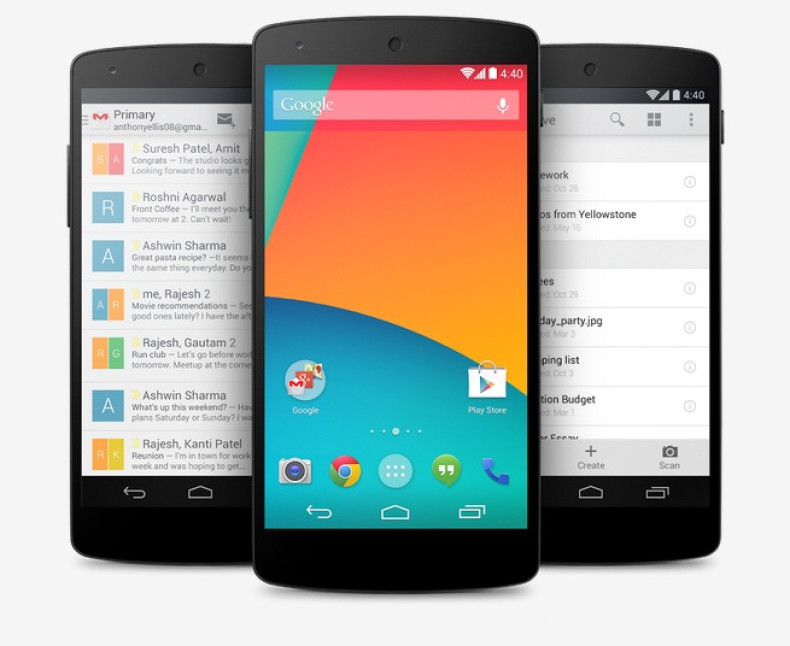 Google's Nexus 6 has become a hot topic of discussion across the world. It all started with LG reportedly backing away from supplying handsets under the 'Nexus' initiative. Later, there were reports that hinted at Motorola supplying Nexus 6 handsets under the codename 'Shamu'.
Now, according to a PhoneArena report, Nexus 6 will be called 'Nexus X', a name said to be used internally by Motorola. The smartphone will bear model number XT1100.
The report also states that Nexus 6 will not be the official name of the next Nexus smartphone.
Also, speculation is rife that Nexus X will be secretly released during the Halloween season that begins in late October.
People anticipating the Nexus 6 can expect the smartphone to be launched anytime between late October and mid November this year.
Technical Specifications and Pricing
The latest speculations indicate that the Nexus X will have high-end tech specs that are said to be in line with Motorola Shamu's hardware aspects, which were leaked out earlier.
According to the available information, Nexus X will likely be the Motorola Shamu (or Motorola S), which means that the smartphone will feature a large 5.9in display and is expected to run Google's anticipated Android L straight out of the box.
As Google is known to launch its most important products -- both software and hardware -- during the fall every year, it should come as no surprise if we get to witness the Nexus X and Android L being officially launched together.
As of now, an Android L update is expected to reach earlier Nexus devices viz., Nexus 5, Nexus 4, Nexus 7 and Nexus 10 in October this year.
Other tech specs of Nexus X could include a 2.7GHz Qualcomm Snapdragon 805 processor with 3GB RAM, 13 MP primary camera with a 2MP secondary camera, and connectivity options like 4G-LTE, Wi-Fi, NFC and microUSB.
However, the pricing aspects of the Nexus X are yet to surface. Considering the fact that the device will cater to people preferring 'high-end' smartphones, Nexus enthusiasts should expect a comparatively high price tag on the Nexus X.