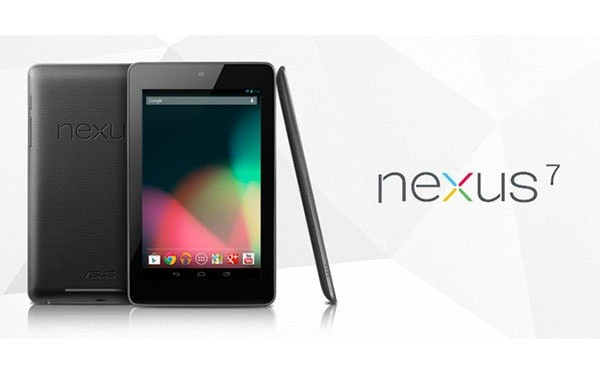 Google's Nexus 7 powered by Android 4.1 Jelly Bean has gone on sale in bricks-and-mortar stores in UK, as of Thursday, 19 July. Most UK retailers had started stocking the 7-inch tablet a week earlier and as Asus noted the retail launch is a "soft launch." That means people can now get the Nexus 7 in-store ahead of those who pre-ordered the device online.
"All Nexus 7 8GB orders will ship by July 20, and Nexus 7 16GB orders will ship by next week," e-mailed Google to all users who pre-ordered the tablet online, according to ZDNet.
A spokeswoman for the Dixons Retail Group told ZDNet on Wednesday that the tablet is available in stores from 19 July.
Nexus 7 has already made huge waves with positive reviews for its power-packed hardware and slick Jelly Bean interface onboard. At the price point of £159 to £199, there are no good tablets available in the market that could actually challenge the mighty Nexus 7. Amazon's Kindle Fire may only come close with its abundant app support bolstered with Jelly Bean upgrade. On the hardware front, though, Nexus 7 carves a niche for itself with the powerful quad-core processor.
Kindle Fire is not yet released in the UK and that makes Nexus 7 a lead contender for top honours in the Android tablet market. Dixons had earlier proposed the tablet would be available from Wednesday, both online and in-store. But, the new in-store release date has been pushed back to Thursday, 19 July, according to latest reports.
In an earlier IBTimes UK report, Asus told us: "They will go on shelf as of 27 July, but online can start shipping as soon as they have booked their stock in."
Another Asus spokesperson added: "We can confirm that the devices have started shipping online today [13 July] on Ebuyer.com. Other retailers will be able to sell online from next Tuesday [17 July]."
Google Nexus 7 Tablet Key Features
The tablet, made in collaboration with Asus, is both lightweight and sleek. It weighs just around 340 grams, and offers nine hours of juice on video playback and about 300 hours of battery-life on standby. The display renders images at 1280 x 800 pixels resolution, making it ideal for watching High Definition (HD) movies and playing games. Other features include a 1.2-megapixel front-facing camera, 1GB of RAM, a micro-USB port, Wi-Fi, Bluetooth and NFC (near-field communication).
When and Where to Get the Nexus 7 Tablet?
For more details on the availability of the Nexus 7 tablet in the US, the UK and Canada, check out our detailed guide: Google Nexus 7 Tablet Stocks Sold Out: Everything You Need to Know