Pre-orders for the 8GB Google Nexus 7 tablet will ship in the UK by 20 July, Google has confirmed, while all pre-orders for the 16GB model made before 30 June will also ship by 20 July.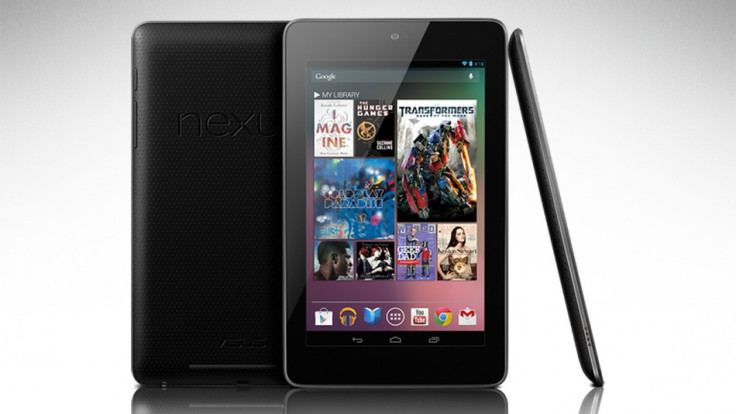 Orders placed on or before 13 July will be sent out by this Friday (20 July) and the remaining Nexus 7 orders placed through the Play Store will ship on or before 23 July; for new orders there is currently a one- to two-week wait.
Units are already beginning to arrive to UK customers who pre-ordered the tablet once it was launched last month at the Google I/O developer conference.
"We've had incredible demand for our new Nexus 7 tablet and are shipping them as quickly as possible," Google said on its Play support page. "When your device ships you will receive a notification from Google Play with a shipping tracking number.
All orders placed on or before last Firday, 13 of July will be processed and shipped by the end of this week, according to Google.
"We will have all orders placed through 13 July processed and shipped soon. Orders placed after 13 July will ship according to the quoted time frame when you purchased and we will update you with a tracking number when we've shipped."
Confusion surrounded the Nexus 7 tablet last week, as manufacturer Asus and UK retailers told IBTimes UK a number of different dates when we asked when the tablet would go on sale and when pre-orders would be posted.
With regard to stock arriving on the high street, Asus told IBTimes UK: "They will go on shelf as of 27 July, but online can start shipping as soon as they have booked their stock in."
While it clears the backlog of pre-orders, the Google Play store still quotes an expected shipping time of one-to-two weeks for any orders placed today, 18 July.
After the recent confusion, HMV has adjusted its online release date from 16 July to 23 July, while eBuyer - which reportedly sent out some stock to customers early - now states: "We are expecting this item on 3 August 2012."