Google's parent company Alphabet will deploy its high-flying Project Loon balloons over the hurricane hit Puerto Rico and US Virgin Islands in an attempt to temporarily restore mobile connectivity.
The project has been granted Federal Communications Commission (FCC) approval. The company has said it will partner with telecommunications services that are already present on the island.
This experimental service by Alphabet has already proven to be successful in an initial run that was carried out in Peru in May after storms wiped out mobile services there, reports Gizmodo.
The FCC has estimated that over 83% of the phone sites have stayed inoperable owing to power outages.
"More than two weeks after Hurricane Maria struck, millions of Puerto Ricans are still without access to much-needed communications services," said FCC Chairman Ajit Pai.
"That's why we need to take innovative approaches to help restore connectivity on the island."
Libby Leahy, a company spokesperson, told TechCrunch said, "We're grateful for the support of the FCC and the Puerto Rican authorities as we work hard to see if it's possible to use Loon balloons to bring emergency connectivity to the island during this time of need. To deliver the signal to people's devices, Loon needs be integrated with a telco partner's network — the balloons can't do it alone. We've been making solid progress on this next step and would like to thank everyone who's been lending a hand."
It is still unclear which parts of the island will receive Loon connectivity, but reports suggest that Google has been granted "emergency licence" to operate on the commonwealth until 4 April 2018.
The Loon balloons work by travelling 20 km into the stratosphere where the winds are stratified –each layer of wind varies in direction and speed. Using algorithms, the balloons are directed to go where they need to and are moved to a layer of wind where they can provide connectivity to a large area by "moving with the wind" and forming a network, and stay for over 100 days in the air, explains the Google Loon site. Each balloon will be 15m wide and 12m tall when inflated.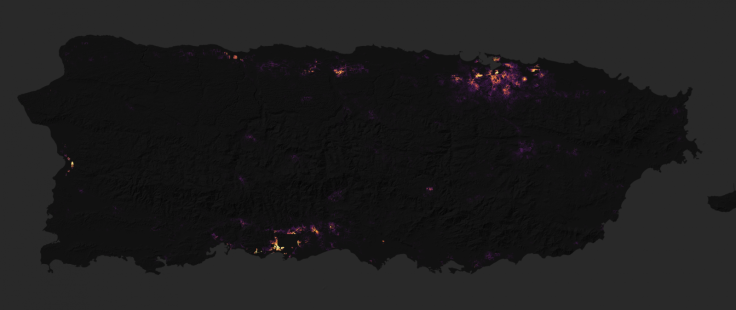 Puerto Rico Resident Commissioner Jenniffer Gonzalez has said that "The devastation in Puerto Rico has set us back nearly 20 to 30 years," and reports say that even after two weeks since Maria made landfall over the island, only less than 12% of the region has electricity, only 55% of Puerto Ricans have access to drinking water, and only 44% have working mobile connectivity.