Google has disabled its security feature that was introduced to help protect applications assets by encryption.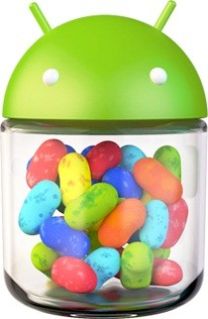 The App Encryption feature was introduced to encrypt the paid apps from Google Play store by using a device-specific key. Unfortunately, the feature resulted in some paid apps no longer working after users restarted the device. Reports started surfacing on Google Code that some users were unable to download the apps regardless of having legitimate copies. Users reported that widgets and live wallpapers disappeared after rebooting the device. One of the users on Google Code reports that the issue is being caused specifically by the Google Play store app on Android 4.1.1 and if the app is side-loaded or restored by Titanium backup then the problem will not occur.
The Droid Guy notes that according to developers the main cause for the issue would be the existence of some bug in Android 4.1 (Jelly Bean) start-up code that has been tweaked in order to damage any malicious apps while booting the device. The H Security reports that the paid apps that are encrypted with a device-specific key and the resulting APK file downloaded can be accessed only on rooted devices and will not run on non-rooted devices. The APK file will not be installed on the internal /data/app partition, instead installed on the encrypted /mnt/asec directory.
"If you're a Jellybean user and need a workaround to this app-corruption problem, here's what you should do," explains The Droid Guy. "Uninstall all the paid apps from your device and download them again via Play Store. Though these apps would be installed in the unencrypted section of Android memory, it pretty much resolves the issue, at least for now."
According to Android Police, even before disabling the encryption feature, developers have found a workaround using secondary authentication apps or even instructing the users to get the apps from Amazon Appstore or others. Hence, doing so will side-load the paid apps placing them into /data/app/directory.
According to reports, the bug's status has been marked as "Future Release" in the Google database. Users can expect some workaround in future versions of Android OS.