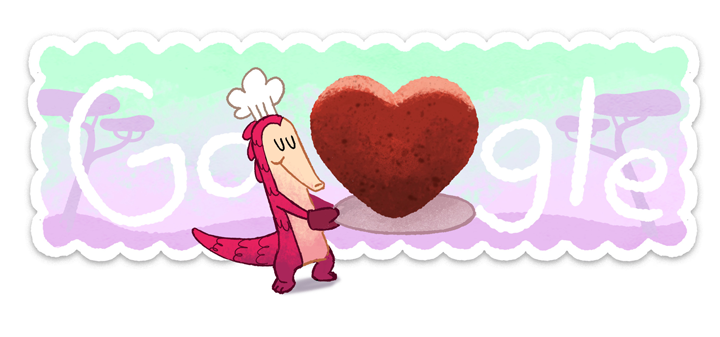 Love is in the air for Google as it marks Valentine's Day over three days with its latest doodle of a pangolin, which is the world's only scaly mammal.
On its blog, Google describes the animal, native to Africa and Asia, as the most trafficked mammal in the world, adding that its eight species are in danger due to the actions of poachers and smugglers.
On its mobile page, the animal is clutching a heart. If you click on it, it launches you into a game whereby the pangolin travels across the land to collect cocoa beans for his love interest.
There are three versions, set in Ghana, India and China. The desktop version has an animation listing interesting facts about them, such as their nocturnal habits and how they mate.
It makes a change from the main symbol of Valentine's Day, Cupid, with its trademark flying baby with an arrow, as the search engine is highlighting the plight of many animals that are endangered.
As many people shop online to get gifts for their loved ones, IBTimes UK has listed a number of ways to ensure you don't fall victim to scams and hackers.