Bessie Coleman, the first female African-American civil aviator, is honoured by a Google doodle on Thursday (26 January). It is the 125th anniversary of the pioneer's birth in Atlanta, Texas.
Today the Google homepage features a cartoon drawing of Coleman surrounded by aeroplanes spewing vapour trails that spell the search engine's name. Coleman overcame prejudice and adversity to become a pilot in pre-civil rights America.
As a child, Coleman walked four miles every day to attend a segregated school in Texas that had only one classroom. She excelled academically and on weekends and holidays would help her family harvest cotton.
She moved to Chicago at 23, worked two jobs, and saved for five years to fulfill her dream of training as a pilot. However, she was not allowed to enter flying school because of her race and gender. Undeterred, she moved to Paris in 1920 and within a year she had gained an international flying licence, becoming the first black woman to do so.
Her daring and skill earned her the moniker "Queen Bessie" from adoring fans in the US.
Tragically she died on April 30 1926, aged just 34. Against her friends' advice, Coleman made a flight in a plane that had previously been grounded several times because it was behaving unusually.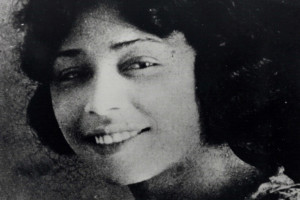 Shortly after Coleman's final take-off the plane nose-dived towards the ground and she was killed on impact. It was later discovered that a misplaced tool had dropped into the plane's gearbox and jammed it.
Bessie Coleman, or "Queen Bessie", is an inspiration to men and women all over the world. Civil rights activist Lieutenant William J Powell said: "Because of Bessie Coleman, we have overcome that which was worse than racial barriers. We have overcome the barriers within ourselves and dared to dream."