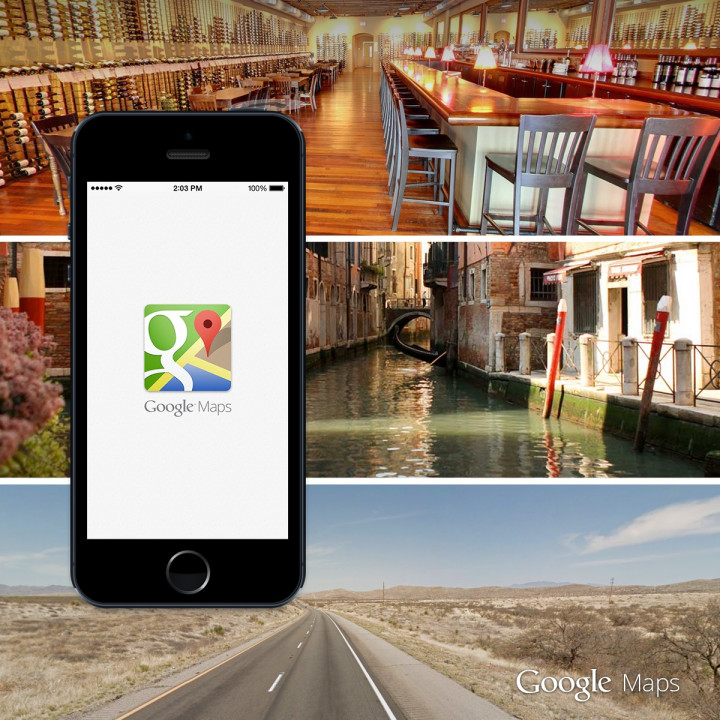 Google has announced a new update to its Maps service, for users on Android and iOS operating platforms. Google's latest update brings a new 'Explore' button which displays a list of attractions within a particular locality/area.
The internet giant was recently speculated to be testing an enhanced 'Explore Nearby' feature within Google Maps. This enhancement displays multiple places of interest whenever users search for information about a particular locality, using Google Maps.
Now, with Google having made the Explore feature official for Android and iOS, users on these platforms should notice the new Explore button at the bottom right-hand corner of maps.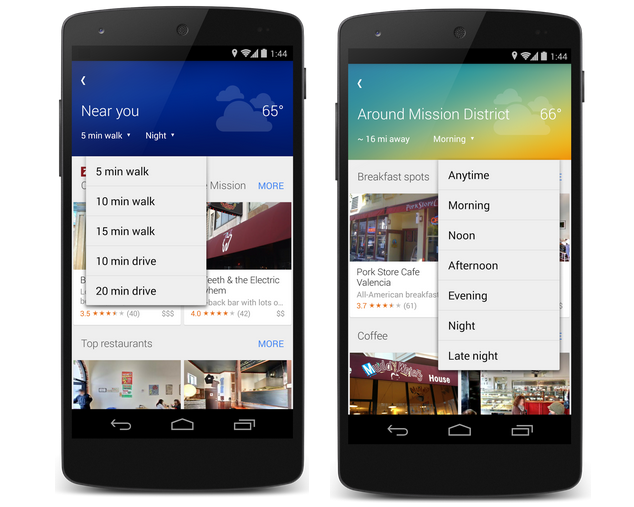 "With Explore as your guide, you'll see different places and activities that adapt to each area and moment throughout your day. This also works when you're browsing other neighbourhoods and cities on the map so you can plan your day's outing or daydream about your next vacation," states Google, in an official blog post.
Users should also get customised results based on various parameters such as a particular time of day, and current weather conditions.
This means that Google Maps should also filter out results, and display information by taking into consideration external factors. To achieve these sorts of customised results, Android and iOS users are advised to turn on the location reporting and history feature, in their devices.
"The results you get in Explore not only tell you what's nearby—and you can decide if "nearby" means a five-minute walk or a 20-minute drive—but they actually change based on context like the time of day and the weather, too. So don't worry about wandering over to a breakfast spot for dinner, or arriving at the park just in time for a thunderstorm," adds Google.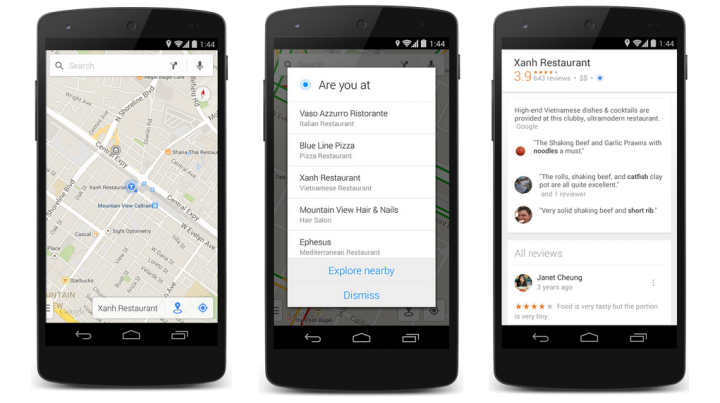 Another functionality that the new 'Explore' feature brings along is 'relevant information' about a particular spot. For instance, users arriving at a restaurant should notice a review about the place.
Similarly, other vital information such as train schedules, and traffic updates at a particular spot, are displayed. Android users can choose to share current location details by tapping the 'My Location' button (or by selecting the blue dot on Google Maps).
On paper, Google's latest enhancement for Android and iOS users seems to be a good idea considering the fact that various in-location customised information is given to users.
However, a real world test of the new Explore functionality under varying conditions should determine the true usefulness of Google's new feature.
Explore is all set to roll out to both Android and iOS users alike, starting next week.
Our readers are welcome to post comments about Google's new Explore, after the feature rolls out.