To get millions of train travellers online, Google has announced plans to bring high-speed public Wi-Fi in 400 train stations across India. Working in a joint venture with the Indian Railways and RailTel that provides internet services as RailWire on several railway lines, the web search giant intends to bring first stations online in the coming months.
The announcement came from Google CEO Sundar Pichai when Indian Prime Minister Narendra Modi visited the company's headquarters in Silicon Valley. The network will expand to 100 busiest stations in the country before the end of 2016. The project is aimed at making Wi-Fi available for more than 10 million train commuters, making it the largest Wi-Fi project in India as well as among the largest in the world. Google has plans to work with more partners in the future for the service that would be available for free initially.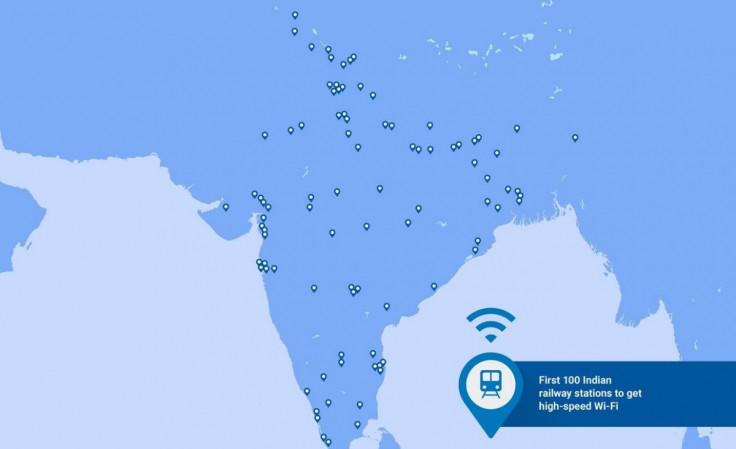 Pichai said the connection would be even faster than the speed that others are offering in the country, allowing travellers to stream HD video, research destination and download videos, books or games. Check out the above map that shows the first 100 stations to get Wi-Fi.
"Just like I did years ago, thousands of young Indians walk through Chennai Central every day, eager to learn, to explore and to seek opportunity. It's my hope that this Wi-Fi project will make all these things a little easier," hopes Pichai. Chennai is capital of the southern Indian state of Tamil Nadu where Pichai was born.