Seven months on from confirming a partnership with Fiat Chrysler Automobiles, Google's self-driving car company, recently spun off as Waymo, has revealed its new vehicles.
Based on the Chrysler Pacifica minivan, the white Waymo cars feature an array of updated sensors on the front, sides, roof and rear bumper; there is also an all-new computer running Google's fully autonomous technology.
The first stage of the partnership will see Chrysler build a fleet of 100 of the vehicles, acting as a platform for self-driving software developed by Alphabet, parent company of Google and Waymo.
The vehicles will begin testing on public roads in 2017, Waymo says, and will likely be seen driving around the streets of California, Washington, Arizona and Texas, just as Waymo's current fleet of modified Lexus SUVs and its own two-seat 'pod' cars are today.
Before production began on the new vehicles in October, Waymo tested some early prototype versions at test tracks and proving grounds across the US.
Until now, much of Waymo's two million miles of autonomous testing has been conducted with the Lexus cas which Waymo modified itself. With the Pacifica vans Waymo and Chrysler have worked together to produce the self-driving versions from scratch. The carmaker worked with Waymo to "rapidly and robustly integrate the vehicle electrical and control systems with the fully self-driving system," Fiat Chrysler said.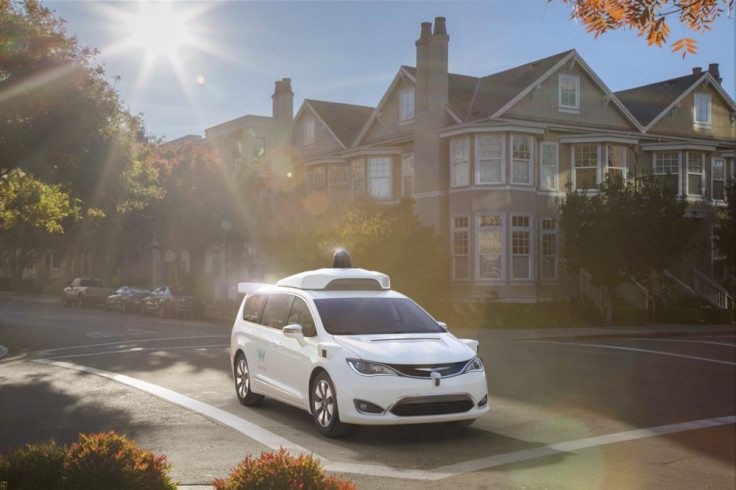 Although the cars are only being used for testing for now, a report by Bloomberg claims Waymo and Fiat Chrysler are working on an autonomous ride-sharing service, like Uber without the driver.
John Krafcik, chief executive officer of the newly-formed Waymo division, said in a blog post on 19 December: "With this new minivan on the road in our test markets, we'll learn how people of all ages, shapes and group sizes experience our fully self-driving technology."
Krafcik added: "Over the last six months, the joint program team has been working to design and engineer the modifications to the Chrysler Pacifica Hybrid that would allow us to integrate our new fully self-driving systems. Using several of our early prototype minivans, we've already run a gamut of tests, including over 200 hours of extreme-weather testing."