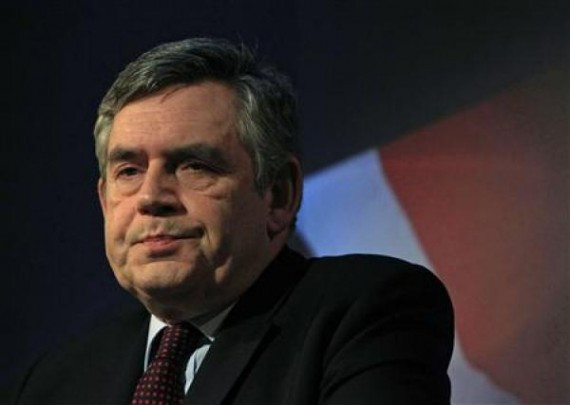 Prime Minister Gordon Brown has said that he will stand down as leader of the Labour party and as Prime Minister, but would remain as a caretaker until a new leader is elected.
In an address outside Number 10, the Prime Minister said that official talks would begin between the Labour Party and the Liberal Democrats to form a "progressive coalition"to represent the "progressive majority" of the people against the Tories.
Following the election of a hung Parliament in last Thursdays election the Liberal Democrats, who came third in the election, have been in talks with the Conservatives about the possibility of forming a government.
However comments today by Liberal Democrat spokesman David Laws suggested that the talks, while still ongoing, had reached a few sticking points.
Shortly afterwards Gordon Brown issued a statement outside Downing Street saying that he had agreed with Lib Dem leader Nick Clegg to begin formal talks on forming a coalition.
Mr Brown then said that he would be standing down as leader of the Labour Party and would not be seeking re-election in the subsequent Labour leadership election.
A coalition between the Lib Dems and Labour would seem the more natural as both are on the left of the political spectrum. During the talks between the Conservative and Lib Dem parties there were rumblings from the grass roots of both parties that neither were happy at the prospect of coalition with the other.
However even if Labour and the Lib Dems were to form a coalition they would still be short of the parliamentary majority required to form a government. They would need to gain the support of other smaller parties, such as the SNP and the Greens.
Who the Lib-Dems choose to support, and on what basis, is still to be decided.