In case you were wondering why James Blunt was suddenly back in the spotlight, the British crooner has released a new album today (24 March). The Afterlove comes almost four years after Blunt's fourth studio album, Moon Landing, and marks a surprising new trajectory in the singer's sound.
Best known for heart-wrenching ballads like You're Beautiful and Goodbye My Lover, Blunt garnered a fan base through his warbling tales of love, romantic woes and everything in between. Catering to such a specific audience is the reason the 43-year-old is nervous about The Afterlove's reception. Blunt said: "I'm s******g myself. I just don't know how this album is going to be received. All I know is that I love it, and it might be something that only I love, but I genuinely think this is one of my most exciting albums."
So, is The Afterlove just as bold and exciting as Blunt proclaims it to be?
Our verdict
James Blunt – The Afterlove
In 2001, James Blunt spent five weeks at number one with the ubiquitous guitar-led ballad You're Beautiful while topping the US Billboard Hot 100 chart, propelling his profile worldwide. The emotional number set the precedent for Blunt's sound for the next decade or so, with follow-up singles all bearing the same blueprint of tugging at the heart strings.
Most can probably imagine what a James Blunt album would sound like but The Afterlove attempts to avoid this trapping. Pop has undoubtedly changed in the last four years with the charts dominated mostly by EDM and hip hop – established artists like Blunt who rose to prominence in the early noughties are in danger of sounding dated.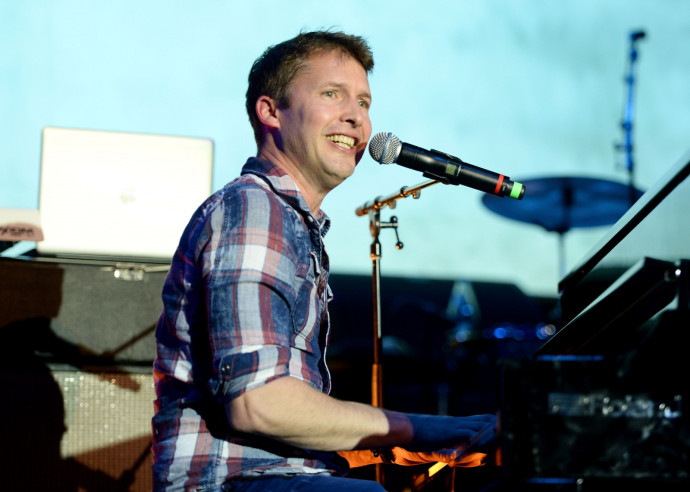 With this in mind, Blunt has returned with his most experimental album yet. Leading with a sense of familiarity in tone, The Afterlove opens with the minimalistic Love Me Better, which immediately updates Blunt's trademark sound. While it is a generally pleasing track, Love Me Better fails to capitalise on its potential making for a one-dimensional lead single.
Swooping in to lift the mood is Bartender, a cheeky love letter boasting a warm and folksy Irish jingle somewhat reminiscent of Ed Sheeran's Galway Girl. Speaking of Sheeran, the edgy Lose My Number could be fittingly described as the Shape Of You of The Afterlove. Its dark and moody club sound is courtesy of OneRepublic frontman and prolific pop songwriter Ryan Tedder, who works his hitmaking magic on the number.
It displays a more youthful side of Blunt and certainly has commercial appeal, as does the Amy Wadge co-written Paradise, albeit slightly more intense and brooding. However for all Blunt's attempts at meatier sounds, the crooner does not forego his identity with a slew of big numbers. Don't Give Me Those Eyes stands out as the big ballad of The Afterlove and shows Blunt at his most vulnerable. Revealing the complications of an illicit affair with a married woman, Blunt croons: "Staring at you naked, hotel room in Vegas/I love you but I hate it, and we can't tell anyone."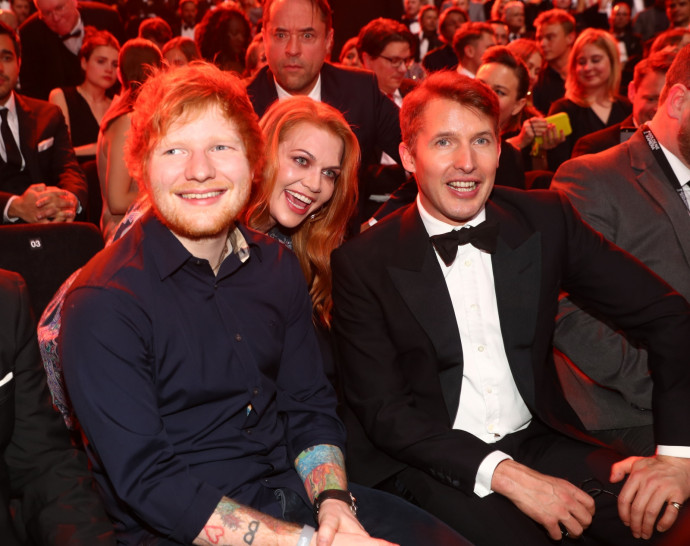 Also offering some depth is Make Me Better, which bears much heart thanks to the vivid songwriting talents of Sheeran and Snow Patrol's Johnny McDaid. It is a relatable ballad with lyrics like: "You are everything I have never been/I want you to make me better/And I've been wondering why you let me in/I want you to make me better." California treads a similar path – while it may sound like a romantic ode to the state he lives in part-time, the number actually depicts a twisted relationship that still manages to keep Blunt in its grips.
The Afterlove will please longtime James Blunt fans but his modernised direction is unlikely to attract new listeners. Blunt does make a strong effort to step out of his comfort zone with cooler cuts but perhaps big ballads and emotional storytelling is where he thrives best.
Listen to James Blunt's Love Me Better: