Rap saviour Kendrick Lamar has a lot to get off his chest. The Compton native has released a new song, The Heart Part 4, which sees him fire jabs at President Donald Trump and his alleged ties to Russia, while reportedly slamming his fellow rappers Drake and Big Sean.
Released to Spotify, Apple Music and Tidal on 24 March, The Heart Part 4 spans almost five minutes and also features Lamar announcing that his fourth studio album, IV, will be released on 7 April. After bragging about his reputation as a rap king with the line: "The legendary status of a hip-hop rhyme saviour," Lamar then begins his onslaught of direct and subliminal disses.
Firing at President Trump and allegations that Russia rigged the US presidential election, the rapper says: "Donald Trump is a chump, know how we feel, punk/ Tell 'em that God comin', and Russia need a replay button, y'all up to somethin'/ Electorial votes look like memorial votes."
Speculation is also rife that Lamar, 29, is reigniting his feud with Big Sean through cryptic lyrics. The Swimming Pools hitmaker raps: "My fans can't wait for me to son ya punk a*s and crush your whole lil s**t/ I'll Big Pun ya punk a*s, you a scared little b***h." The rivalry is thought to have started over Big Sean's iconic 2013 track Control, with fans hailing Lamar's guest verse stronger than Sean's.
Immediately after his rumoured Big Sean diss, Lamar is believed to then take aim at his former friend and longtime rival Drake. Lamar raps: "Tiptoein' around my name, n***a ya lame/ And when I get at you homie don't you just tell me you was just playin'/ Oh I was just playin' with you K-Dot, c'mon/ You know a n***a rock with you, bro."
Lamar later appears to rework Drake's Pound Cake lyrics, with the bars: "Tables turn, lesson learned, my best look/ You jumped sides on me, now you 'bout to meet Westbrook/ Go celebrate with your team and let victory vouch you/ Just know the next game played, I might slap the s**t out you/ Technical foul, I'm flagrant, I'm fouled/ They throwin' me out, you throwin' the towel."
Perhaps in reference to a previous Drake lyric where the Canadian rapper claims to have matched Jay Z's hip-hop mogul status, Lamar then chides: "Hoe, Jay Z Hall of Fame, sit your punk a*s down (sit yo' punk ass down)/ So that means you ain't bigger than rapping (what else?)"
The Heart Part 4 is a sequel to the earlier demos Lamar has released before dropping a new album. The Grammy-winner's next LP will take a slight departure from the heavily politicised content of his 2015 chart-topping third album To Pimp A Butterfly. The rapper told T Magazine earlier in March: "I think now, how wayward things have gone within the past few months, my focus is ultimately going back to my community and the other communities around the world where they're doing the groundwork."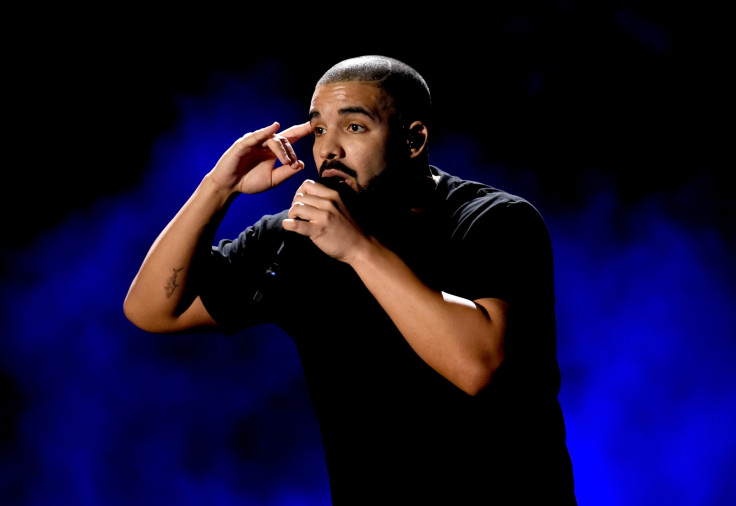 Listen to Kendrick Lamar's The Heart Part 4: