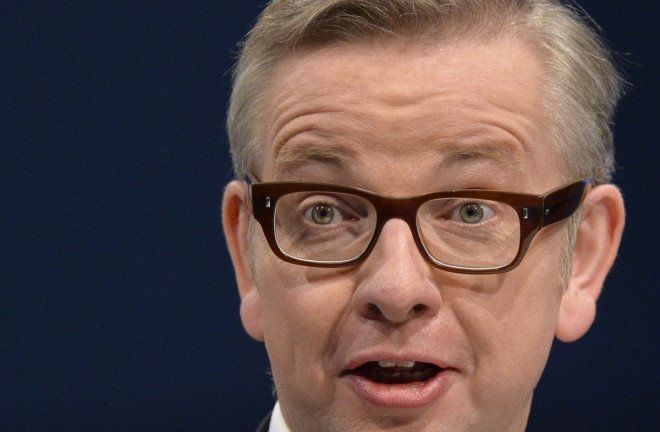 Education secretary Michael Gove has sparked a major row after appointing a former counter-terrorism chief to investigate allegations of a plot by Islamic extremists to takeover some Birmingham schools.
Gove, who has a reputation for taking on teachers and others in the educational establishment, was reacting to growing concerns after the revelation of an anonymous letter mapping out a strategy for hard-line Muslims to infiltrate and control schools.
The letter, which includes the title "Operation Trojan Horse", has never been authenticated and the possibility it is a hoax designed to whip up anti-Muslim sentiment has not been ruled out.
However, there have been claims that such a plot has existed since the 1990s and a range of institutions including the West Midlands counter-terrorism unit and the education department's extremist unit are all investigating 25 local schools.
Now, Gove has appointed Peter Clarke, former deputy assistant commissioner of the Metropolitan Police to investigate all the evidence and the 200 complaints.
A statement from the department of education said: "Mr Clarke's appointment means allegations which have been the subject of intense speculation can be examined in a professional and dispassionate manner, based on established facts. He has substantial and much-respected experience in leading investigations at a high level.
Gove said he was "extremely concerned" by the allegations, adding: "I have already asked Ofsted to inspect a number of schools of concern and these investigations are ongoing.
"But wider, more comprehensive action is needed. These allegations need either to be substantiated and firm action taken, or to be shown to be baseless. We cannot allow uncertainty for parents or pupils to persist."
But the appointment has prompted a fierce local backlash with Chris Sims, the chief constable of West Midlands police describing it as "desperately unfortunate".
"Peter Clarke has many qualities but people will inevitably draw unwarranted conclusions from his former role as national co-ordinator for counter terrorism."
Local council leader, Sir Albert Bore, who has previously admitted there may be a problem said: "Coming with a background of counter-terrorism doesn't make for a good starting point. I think many of the community in Birmingham would not want an investigation to be conducted along those lines because they do not believe that the activities in the schools are the starting point for terrorism in the city," he said.
And the local police commissioner, Bob Jones, said he feared the education secretary was: "attempting to divert attention away from the governance and diversity issues that might be embarrassing to his policies and approach to school governance."
However the local MP for Perry Barr, Khalid Mahmood, said he believed there was a "serious bid to take over most of the schools in the east and south of the city."
The "Trojan Horse" letter first came to light last month and appeared to be from someone in Birmingham to a contact in Bradford setting out how to install school governors and replace staff who were unsympathetic to some Muslim teachings.
It claimed the tactics had been successfully deployed at several schools in Birmingham.