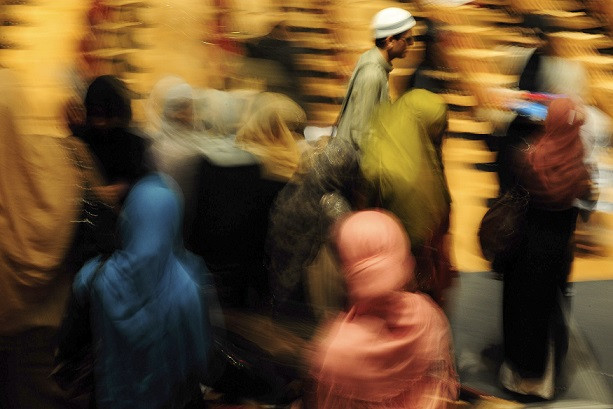 Twenty-five schools are under investigation over allegations of a takeover plot by Islamic fundamentalists.
Birmingham City Council was examining more than 200 reports alleging a plan to oust headteachers at local authority schools and replace them with hardline Muslims who would bring in strict Islamic principles.
The council confirmed that it been in contact with authorities in Manchester and Bradford which said they were investigating similar claims of a plot dubbed Operation Trojan Horse.
The allegations stem from an anonymous letter sent to Birmingham City Council in 2013, which described Operation Trojan Horse as a "long-term plan and one which we are sure will lead to great success in taking over a number of schools and ensuring they are run on strict Islamic principles".
It added: "We have caused a great amount of organised disruption in Birmingham and as a result we now have our own academies and are on our way to getting rid of more headteachers and taking over their schools."
The letter, which has not been verified as genuine, said the plan had already been successful in four schools in Birmingham - Adderley Primary, Saltley School, Park View Academy and Regents Park Community Primary School.
The letter is alleged to have been written by a fundamentalist in Birmingham to a contact in Bradford.
David Hughes, governor at Park View Academy, denied suggestions of an Islamist takeover at his school and said he had become the victim of a "witch hunt".
The council's investigation is running alongside a separate inquiry by the Department for Education (DfE) which is due to report its findings in May.
A DfE spokesperson said: "We are aware of the serious allegations made in relation to some local authority schools and an academy in Birmingham, and are in close contact with a number of parties, including the police, the council and teaching unions.
"Birmingham City Council are investigating all these allegations and we are also looking specifically at the Park View Academy.