Government Apologies For Telling Coma Patient Sheila Holt to Find Work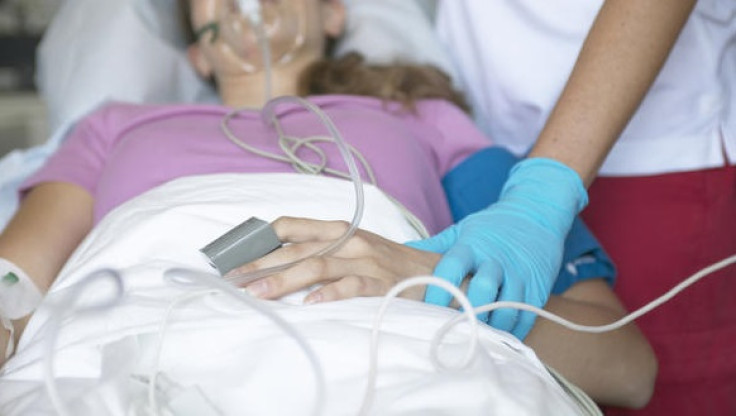 A government minister has apologised to a woman in Rochdale after she received a letter from the government demanding she look for work, despite being in a coma.
Mike Penning, minister for disabled people, told the House of Commons he apologised "unreservedly" to the family of Sheila Holt after she was invited to a Department of Work and Pensions "intensive job-focused activity" despite being critically ill in hospital.
Penning said clearly something had "gone wrong" after he was challenged in the Commons by Holt's Rochdale MP, Simon Danczuk.
Penning said: "It's about time politicians did stand up and apologise when things went wrong. It clearly has gone wrong and the family have every right to be aggrieved and I hope she makes a full recovery, as much as she can."
Holt's case was brought up during the debate on the effects of welfare reform on the sick and disabled. She has been out of work for nearly three decades due to her suffering from physical and mental health problems.
Holt was sectioned under the Mental Health Act in December after a "manic episode" when she struggled to cope with an eight-day back-to-work scheme run by Atos. While in hospital, she suffered a heart attack and slipped into a coma, where she's remained ever since.
Despite this, her family said she received a letter on 30 January inviting her to attend more back-to-work activities. Danczuk says the government and contractors were told about her illness.
Danczuk read the letter out to MPs in Commons. It said: "Dear Ms Holt, you are now approaching the end of the first stage of your intensive job focused activity. We hope that all the activity or training intervention completed so far has not only supported you to achieve your aspirations but has moved you closer to the job market.
"You will shortly enter the second stage of your intensive job-focused activity. Sessions and workshops may vary depending on the centre you attend."
The Labour MP added: "Sheila has suffered from severe bipolar disorder since childhood and regularly has traumatic experiences.
"She has not been in employment since she was 16 years old. However she was pushed into the Work Programme before Christmas and she was finding it extremely difficult.
"She was also concerned about the fact around the increases in the council tax benefit that she had to pay. On 17 December she was sectioned under the Mental Health Act because she was struggling to cope.
"Whilst in hospital she had a heart attack and that's caused her to be in a coma since then."
Holt's father, Ken, said following the apology from Penning Holt has suffered very serious brain damage as a result of being in the coma.
He told the Guardian: "It's a matter of life and death. She may not survive, that's how bad it is. All she can do is open her eyes and she shows she's in a lot of pain.
ATOS apologised "for any further distress caused" over the incident.
© Copyright IBTimes 2023. All rights reserved.