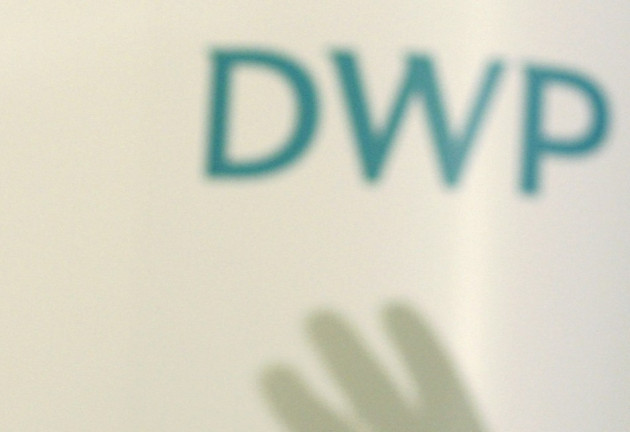 A one-legged man was accused of benefit fraud after Department of Work and Pensions (DWP) officials got mixed up over their left and right.
Robert Punter, 63, appeared before a court accused of falsely claiming benefits after he was told he was "not disabled enough" when he made his claim for the allowance even though his leg was due to be amputated. Even after the amputation, the department still went ahead with legal proceedings.
The former lorry driver had had a problem in his left leg all his adult life after the bone was shattered in a shotgun accident when he was 12 years old, the court heard.
The confusion surrounding his benefit claim arose when civil servants found a letter in his medical file that said that he had made a full recovery from a minor operation he had had on his right foot. They accused him of lying about his condition.
Punter, of Newton Abbot, Devon, spent months waiting for his case to be heard at Exeter Crown Court before it was thrown out - in less than five minutes.
He described the confusion as a "nightmare" and added that he was angry at the suggestion that he was a fraud despite trying to overcome his disability and working for 47 years, often in excruciating pain.
"I have been taken to court and accused of swinging the lead when the truth was the opposite," Punter said.
"I suffered a very serious injury to my left leg when I was 12. At one stage it was touch and go whether I would survive.
"I never used it as an excuse not to work. I started in the old Leathercraft factory in Newton Abbot when I was 15 and then drove dumpers and tippers on building sites until I passed my HGV and became a lorry driver.
"I did that for 40 years until I suffered arthritis in my right foot which led eventually to me having an operation to fuse my toe.
"It was while I was in hospital I met someone from the Citizen's Advice Bureau who told me I was entitled to disability allowance even though I was planning to go back to work."
Punter added that even after his wife took a photograph of his shattered left leg as evidence, the DWP still went ahead with the prosecution.
When he was first accused by the DWP, Punter was told he had caught a degenerative bone disease and would need to have his leg amputated.
Patrick Loxdale, who amputated the 63-year-old's leg in January, described the prosecution against him as "barking mad".
A DPW spokeswoman said: "We cannot comment on individual cases.
"In this case the defendant's health deteriorated as the case was being progressed. In light of his deteriorating health it was not in the public interest for this case to continue."