As part of the National Cyber-Security Strategy, a new £7.5 million government fund will create two research centres to combat the growing threat of cyber-attacks.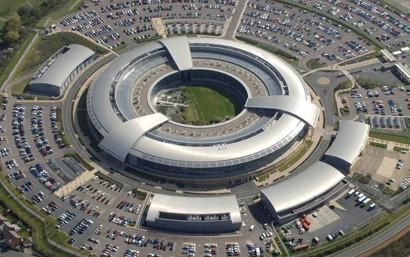 The new initiative is part of the government's Cyber Security Strategy which was launched in 2011 and pledged £650 million towards fighting the threat from cyber criminals, hacktivists and nation states.
According to a report published last month by the Department for Business, Innovation and Skills (BIS), 87% of small businesses and 93% of large businesses experienced at least one kind of security breach in the past year.
The cost of these attacks has tripled in the past year and cost companies billions of pounds every year. On average the worst breaches cost small companies £50,000 and larger companies - with more than 250 employees - £250,000.
Royal Holloway, University of London and Oxford University will set up specialist courses to train postgraduate students to protect business and governments against cyber attacks.
BIS will provide £5m of the funding, while the remaining £2.5m will come from the Engineering and Physical Sciences Research Council. Universities and Science Minister David Willets told the BBC: "we must do everything we can to tackle this threat.
"Businesses are facing more cyber attacks than ever before, putting their confidential information and intellectual property at risk. We must do everything we can to make them less vulnerable. These new centres will produce a new generation of cyber security specialists, able to use their skills and research expertise to improve cyber security and drive growth."
Alongside the funding, 30 additional PhD places will be opened at the universities, sponsored by the Government Communication Headquarters (GCHQ).
Cyber attacks are now classified in the same Tier One threat level of terrorism. Speaking at the Inforsecurity Europe Conference in April, Minister for Political and Constitutional Reform Chloe Smith said that while cyber attacks were at a record level, the cyber security industry offered "exciting opportunities" for UK businesses.
To nurture this growth, the government held the first meeting of the Cyber Growth Partnership back in March where "businesses and government came together to decide how best to support the growth of the industry and boost sales both domestically and overseas," according to UK Cabinet Office Minister Francis Maude.
Big Data
The centre at Oxford University will study the security of "big data," evaluating how to protect the computer infrastructures of industries such as health and transport which retain large amounts of very sensitive information. The centre will also study "cyber-physical security", whether or not cyber and physical security can be considered together or separately.
Royal Holloway meanwhile will provide students a year of course work followed by a three year research programme, during which they will be given a placement within the existing cyber security sector. Over 30 business and organisations have backed the placement scheme including IBM, McAfee and Vodafone.
The programme forms part of the National Cyber Security Strategy laid out by the government in 2011, which aims to "strengthen the UK's academic base by developing a coherent cross-sector research agenda on cyber security."
Keith Martin, director of Royal Holloway's Information Security Group, said the new initiative "represents a significantly different approach to research training. We are looking forward to taking on the great responsibility of delivering graduates who will directly benefit the country."