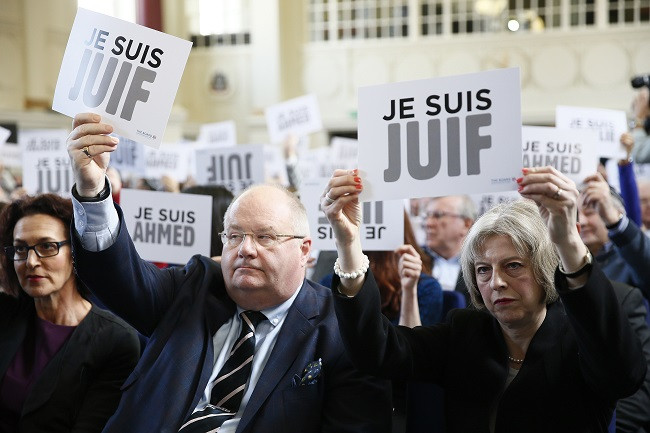 The government has defended a letter encouraging Muslim leaders to do more to tackle extremism.
Speaking at a press conference today David Cameron said the letter written by Communities Secretary Eric Pickles to 1,100 imams and Islamic leaders calling for them to use their position as faith leaders to help root out "men of hate" was "reasonable, sensible and moderate".
Pickles wrote to Islamic leaders saying they had "a unique position" to demonstrate "how faith in Islam can be part of British identity".
But the Muslim Council of Britain has asked for greater clarification to this statement - comparing the government to members of the "far right".
Harun Khan, the council's deputy secretary, said: "Is Mr Pickles seriously suggesting, as do members of the far right, that Muslims and Islam are inherently apart from British society?"
Lord Ahmad, a local government minister, who co-wrote the letter, said the council's response was "disappointing" and had "missed the point".
He told the BBC: "I think his response is disappointing. Within the letter there's an explicit paragraph which says British values are Muslim values. All Muslims should be non-violent, Islam is a religion of peace. Perhaps he wasn't clear in what the letter said. It is about reassurance."
On Sunday, (January 17), Pickles joined Home Secretary Theresa May at a service in London, organised by the Board of Deputies of British Jews, to remember the victims of the Kosher supermarket siege in Paris.
May said the UK had to redouble its efforts to "wipe out anti-Semitism".
Police patrols of Jewish communities in the UK are already to be stepped up amid "heightened concern" following the France attack the, Britain's top counter-terror officer Mark Rowley said last week.