Government gets basic English wrong while telling migrants to improve use of language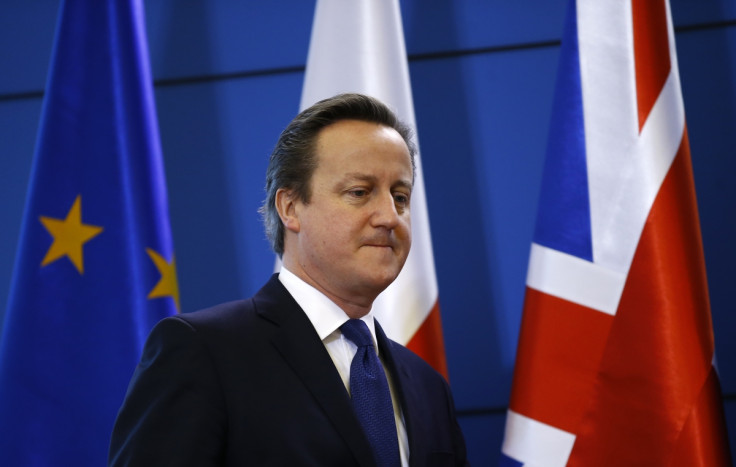 The government have made an embarrassingly ironic mistake on its own website after seemingly failing to grasp the English language while asking migrants to do the same. Days after Prime Minister David Cameron announced there will be a new language requirement for family route migrants hoping to extend their stay in the UK, the Home Office issued a release explaining the new A2 English requirement.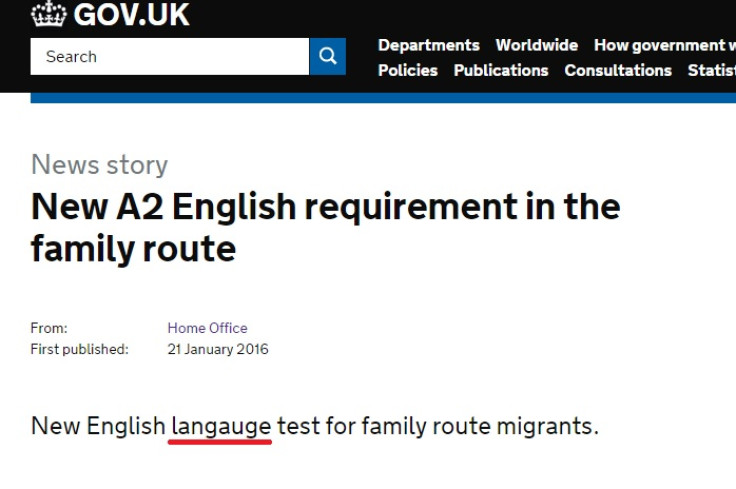 At least that was the intention. Instead, what appears on the Gov.UK website is a message explaining there will be a new English "langauge" test for family route migrants.
Luckily, the tests proposed by the Home Office are speaking and listening exams rather than spelling, especially as the statement is aimed at those with "with only basic English" hoping to become more fluent over time.
The mistake was on the Home Office section of the government website for more than a day before it was eventually corrected. Cameron's official spokesperson said: "All of us are open to mistakes at times. The Prime Minister is pretty confident that his team speak English competently."
© Copyright IBTimes 2023. All rights reserved.