An investigation has been launched by the Home Office after asylum seekers in the north-east of England said they had become targets for abuse because their front doors were painted red.
James Brokenshire, the immigration minister, ordered an inquiry after The Times found housing provided to asylum seekers in Middlesbrough had been made distinguishable from their neighbours with red doors. It had reportedly led to the smearing of dog excrement on homes, and eggs and stones being thrown at windows.
He said: "I am deeply concerned by this issue and I have commissioned Home Office officials to conduct an urgent audit of asylum seeker housing in the north east. I expect the highest standards from our contractors. If we find any evidence of discrimination against asylum seekers it will be dealt with immediately as any such behaviour will not be tolerated."
The housing is provided on behalf of the government by Jomast, a private company owned by multimillionaire Stuart Monk and which acts as a sub-contractor for security company G4S. Jomast and G4S, which run the contract for the whole of the north-east of England, have a duty to "recognise that the safety and security of [asylum seekers] must not be jeopardised".
One man whose house was targeted told The Times: "They put us behind red doors. When people see them, everyone knows it means asylum seekers. It's like saying we're not the same as you."
Asylum seekers at one house felt so stigmatised they painted their door white. When a Jomast employee visited, he reportedly demanded to know why the colour had been changed, saying it was "against company policy". The door was then repainted red.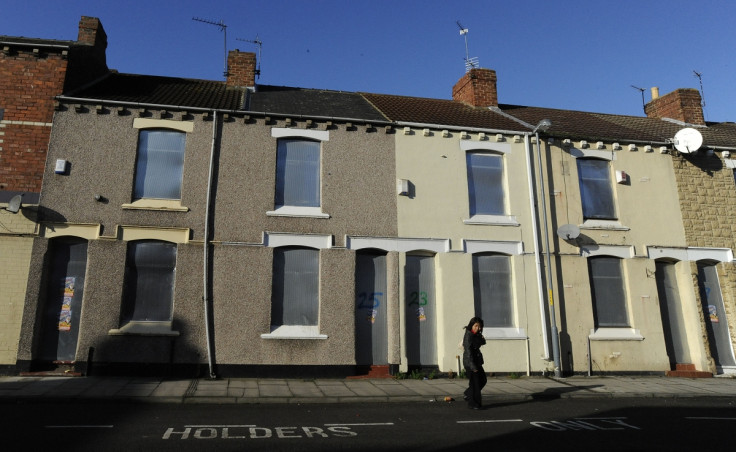 Suzanne Fletcher, a local resident who chairs the Liberal Democrats for Seekers of Sanctuary, said concerns over the issue had been raised repeatedly over the past four years, with information passed to G4S, the Commons Home Affairs Committee, the National Audit Office and former Redcar MP Ian Swales.
She told BBC Radio 4's Today programme on 20 January: "In September 2012, we asked G4S if they would do something about the red doors and they replied that they had no intention of doing anything about it."
Fletcher said the asylum seekers had been worried that it marked them out for attacks. "The police obviously have done everything that they can do but because asylum seekers are so vulnerable, they are frightened of jeopardising their case, things haven't always been reported," she said.
Of 168 Jomast houses identified by The Times in two of Middlesbrough's poorest districts, 155 had red front doors. Among people living at 66 of the red-door properties, it emerged that 62 were home to asylum seekers of 22 nationalities. Of the four non-asylum properties, two housed former asylum seekers and two were home to British citizens.
Shadow transport minister and Middlesbrough MP Andy McDonald said the practice was "reprehensible" and that it "reminds you of Germany in the 1930s", according to Sky News.
Jomast and G4S said it would be repainting the doors as a result of the concerns raised but took exception to being likened to Nazi Germany.
Monk, the company's owner and managing director, insisted the red doors were due to the "bulk buy" of one colour of paint. This was despite the company's representatives reportedly telling an asylum seeker the policy was so staff visited the right address.
Monk said: "As many landlords will attest, paint is bought in bulk for use across all properties. It is ludicrous to suggest that this constitutes any form of discrimination, and offensive to make comparisons to a policy of apartheid in Nazi Germany."
A spokesman for G4S said: "There is categorically no policy to house asylum seekers behind red doors. Our subcontractor Jomast has used red paint across many of its properties and it's grotesque to equate this with any form of discrimination.
"Although we have received no complaints or requests on this issue from asylum seekers we house, in light of the concerns raised Jomast has agreed to address the issue by repainting front doors in the area so that there is no predominant colour."