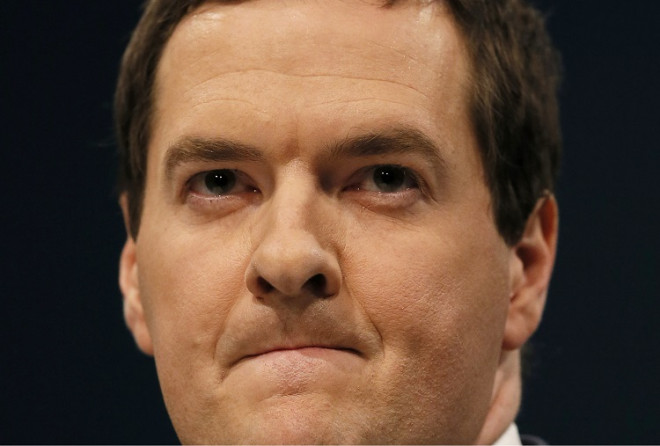 Labour might be struggling to keep momentum behind its cost of living crisis campaign, but it appears the government is doing Ed Miliband's job for him.
First it was revealed that chancellor George Osborne's previous hint that the minimum wage should rise to £7 an hour had been ignored by the body which sets the level.
Then it emerged Osborne had won a battle with the work and pensions secretary Iain Duncan Smith and blocked moves to re-define the definition of child poverty to help the worst off in society because of the feared costs.
Both announcements succeeded in pushing cost of living issues back towards the top of the political agenda with Labour claiming Osborne had "led people up the garden path" over the minimum wage and that the government was increasing child poverty during its time in office.
It appeared Osborne's minimum wage tactic had backfired by taking the shine off what could have been a good news announcement when the Low Pay Commission recommended a 3% increase in the level to £6.50 an hour, the first inflation-busting increase since 2008.
But only weeks before, Osborne had been talking about seeing the level boosted to £7 an hour in a move seen as a bid to prove the government was committed to helping the least well off in society.
So, inevitably, when the announcement actually came it was greeted with disappointment by Labour and unions alike.
Meanwhile, as Duncan Smith unveiled the government's latest anti-poverty strategy in the Commons, it became clear the chancellor had blocked an attempt to re-define the definition of child poverty to make it a more realistic measure of real-life conditions.
The two men attempted to present a united front with a jointly-authored piece in the Guardian newspaper explaining how they wanted to look at root causes of poverty: "entrenched worklessness, family breakdown, problem debt, drug and alcohol dependency."
But they added: "This is such an important issue, it is vitally important that we take the time to get it right. We have seen how the wrong measures based on inadequate data and simplistic analysis drive misguided and ineffective policy."
And that led to claims that Osborne had over-ruled Duncan Smith, fearing any attempt to re-define poverty would not only be seen as a way of massaging figures but may also end up being costly.
The government is nowhere near meeting its pledge of ending child poverty, currently defined as living in a home with an income less than 60% of average income, by 2020.
Duncan Smith believes the definition actually harms those in real poverty because if the national average wage decreases, as it does in hard economic times, so the measured level of poverty falls. He wants those other factors taken into account .
He has the support of the Liberal Democrats and minister David Laws revealed the extent of the internal row by accusing Osborne of deliberately blocking new measures because of the Tories' planned "excessive" welfare cuts.
He told the same newspaper: "Obviously any party that is considering making swinging and excessive cuts to the welfare budget in the next parliament would worry about supporting measures that have an income component in either relative or absolute terms."
Labour's Rachel Reeves said, while child poverty was set to rise by 400,000, "ministers squabble over the way poverty is defined".