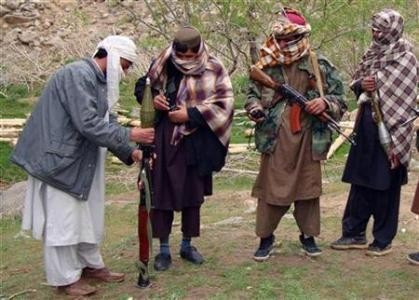 The Afghan Taliban has taken a dig at the Obama administration over the ongoing government shutdown and urged Americans not to trust their politicians.
The Islamic militant group, which ruled Afghanistan until US ousted it in 2001, said US politicians are more interested in "sucking the blood of their own people" rather than their welfare.
"The American people should realise that their politicians play with their destinies as well as the destinies of other oppressed nations for the sake of their personal vested interests," the militant outfit said in a statement.
The US government has been shut down for more than a week as the Democrats and the Republicans differed on budget spending.
Mocking the US government, the Taliban said: "Some of the government institutions are paralyzed inside Washington D.C. for a whole week e.g. national museums, the statue of liberty and national parks which has badly affected the tourists while the city of Washington mostly depends on these people who enter the city and do shopping there."
The statement was released under the Islamic Emirate of Afghanistan, the nomenclature Taliban has given itself.
It added: "Instead of sucking the blood of their own people and snatching the money earned with the sweat of their forehead and then spend it on killing, torturing and irritating the oppressed people, especially the Afghans; this money should be utilized for the sake of peace and harmony."
Despite the ongoing shutdown, the US diplomatic mission in Afghan capital said it would function normally.