The government will invoke Article 50 by its self-imposed deadline at the end of March, Brexit Secretary David Davis has said.
He added that a Supreme Court judgement on a High Court ruling that Parliament must approve the triggering of Article 50 could come at the beginning of 2017.
"It may come as late as early January," Davis told the Commons. "The expectation is that the case will be heard in the early part of December, and it will take two or three weeks, I expect, to get the judgment written up. But I think it is the proper role of government to wait and respect the judgment we get from the Supreme Court."
He added: "This timetable remains consistent with our aim to trigger Article 50 by the end of March next year."
Despite Davis' assertion regarding the Article 50 timetable, a January verdict would leave little time for the government to win a parliamentary vote. Citing one senior government official, Sky News reported that Theresa May's administration has already begun preparing the first draft of a bill to trigger Article 50 in case it loses its appeal to the Supreme Court.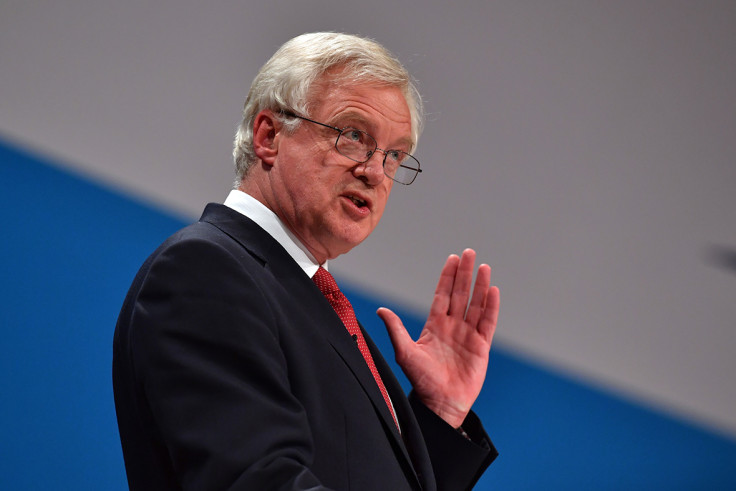 Davis also said the government would keep its negotiating strategy close to its chest. "Parliamentary scrutiny, yes; telling the prime minister which cards to play, seeking to force her to disclose her hand to those she will be negotiating with, no," he said.
He also accused opposition MPs, including former Deputy Prime Minister Nick Clegg and defeated Labour leadership contender Owen Smith, of trying to "thwart" Brexit by backing a second referendum. "[Clegg] didn't like the first answer given by the voters so he seeks to put the question all over again in the hope of a different answer," said Davis.
"These are not constructive proposals to enable Britain to make a success of Brexit. They look increasingly like attempts to thwart and reverse the decision taken on June 23."
The Shadow Brexit Secretary, Sir Keir Starmer, accused the government of handling the UK's departure in the wrong way and called on officials to set out its position on a series of issues. These included indicating whether Britain plans to stay in the single market, and how it would continue cooperating with member states on security issues.
"The government has approached its task in the wrong way, and its approach is now unravelling, and I'm afraid to say it's unravelling in the most divisive and ugly way," Starmer said.