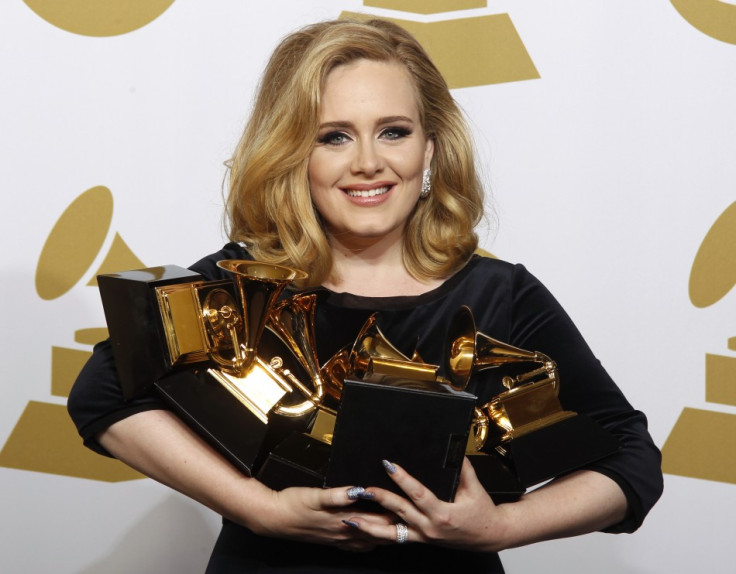 It looks like Adele's' winning streak will not run out anytime soon after the singer picked up another trophy - Britain's Favourite Gay Icon.
Following her nod for Pop Artist of the Year, the 23-year-old Rolling in the Deep hitmaker beat Kylie Minogue, Madonna, George Michael and Will Young to be crowned the winner of the GaydarRadio poll.
London-born Adele won by a landslide after racking up 55 percent of the 4,000 votes. Her nearest rival, Lady Gaga, got just 19 per cent.
Gaydar's programme controller, Robin Crowley, told the Sun: "Adele has numerous Grammys and Brits but this is the accolade she's been waiting for."
Meanwhile, rugby star Gareth Thomas was voted Celebrity of the Year and openly gay Swedish footballer Anton Hysen was named Hero of the Year.
Adele's win comes just days after she picked up a string of award nominations at this year's Ivor Novello Awards.
While Rolling in the Deep was nominated for best song musically and lyrically, Someone Like You is up for best performed track of 2011.
Adele's award -winning album 21 was also short-listed for best album alongside Kate Bush's 50 Words For Snow and PJ Harvey's Let England Shake.
Check out the full list of winners from the Gaydar Radio's Hero and Heroine Awards 2012 here:
Hero of the Year: Anton Hysen
Campaigner of the Year: Peter Tatchell
LGBT Organisation of the Year: Gaydar
Celebrity of the Year: Gareth Thomas
Pop Artist of the Year: Adele
[Relativity Media] Actor of the Year: Meryl Streep
Sports Personality of the Year: Anton Hysen
Writer of the Year: Stephen Fry
Historic Hero of the Year: Oscar Wilde
Fictional Character of the Year: Sherlock Holmes